Huge selection to meet your every Reflective Tape needs
Chinastars has all kinds of reflective tapes for clothing to meet various customers' requirements. Depending on its nature, the reflective stripes can be sewn, ironed, or stuck on clothing.
Chinastars provide samples for you to check the quality before you place the order. Our experienced sales team can guide you through the whole process, pls feel free to send us your requirements.
Quick Response
Fast Delivery
Low MOQ
Customizable
After-Sale Service
Retro reflective tape for clothing is composed of micro-glass beads embedded into base fabric such as polyester, TC, cotton, aramid or spandex fabric, etc.
In the following overview of Chinastars products for sewing on, you can see the most important properties of the reflective strips for clothing.
High Quality Grey Reflective Tape
Ideal for light to medium weight, polyester and polyester blend fabrics, such as vests and limited use garments. Certified to EN 20471, ANSI 107, AS/NZS 1906, CSA-Z96.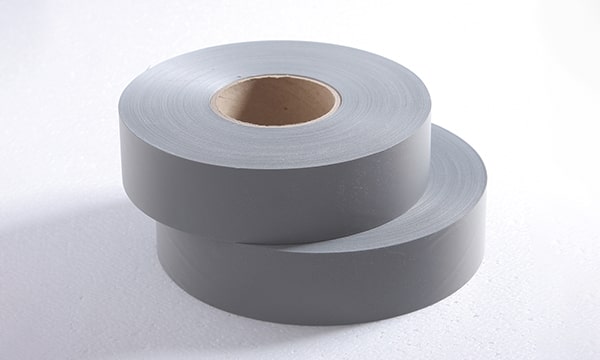 Super Quality Silver Reflective Tape
Ideal for medium to heavy weight, polyester and polyester blend fabrics, such as high visibility jackets and industrial garments. Certified to EN 20471, ANSI 107, AS/NZS 1906, CSA-Z96.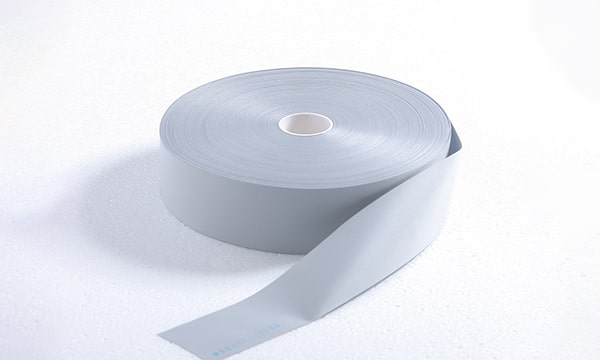 Economical Reflective Tape
Ideal for cheap and economical garments, such as cheap and non-rated Vests.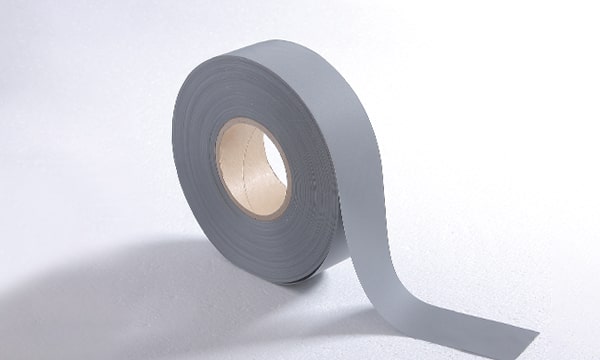 Spandex Reflective Tape
Designed for stretchable high visibility clothing as well as outdoor sportswear.
Industrial Washing Reflective Tape
Ideal for heavy workwear and functional garments which are exposed to industrial laundering. Certified to EN 20471, ANSI 107.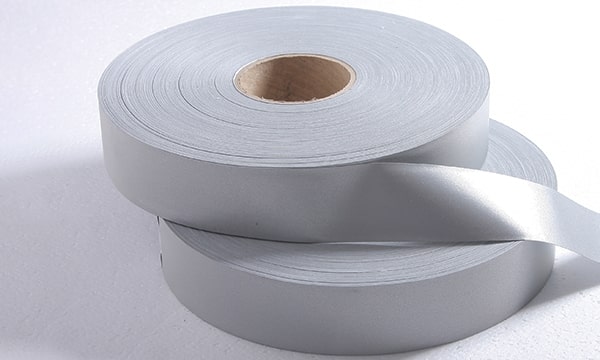 Self-Adhesive Reflective Tape
Reflective fabric with self-adhesive backing, easy to apply on backpack, raingear, bicycles, helmets or other sports protections that would be difficult to sew reflective fabrics onto.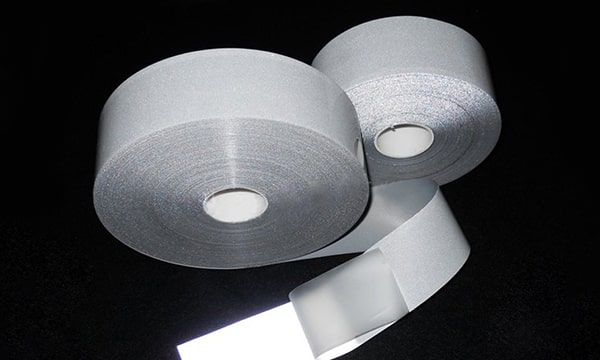 Custom Reflective Tape
Perforating, laser printing and screen printing are all available for making the reflective fabric more fashionable, breathable and unique.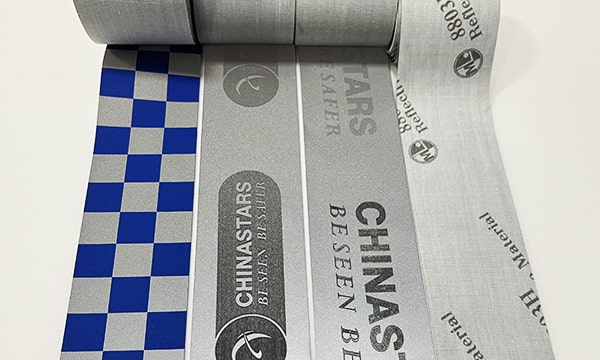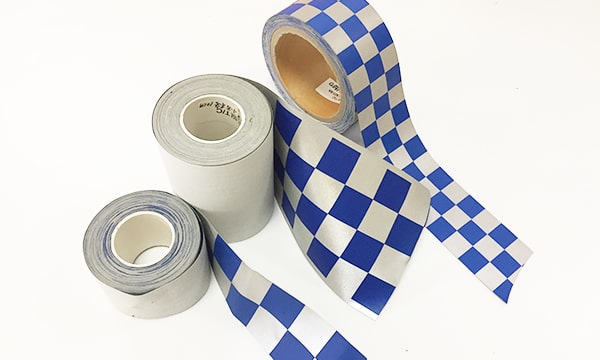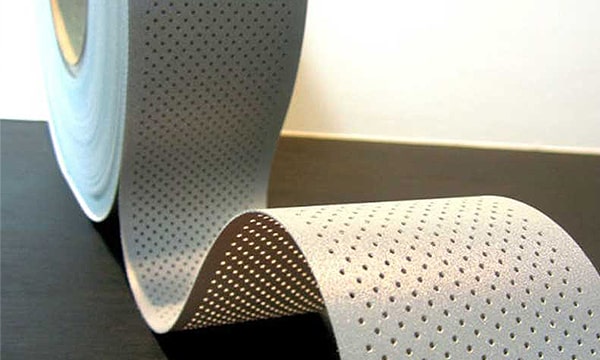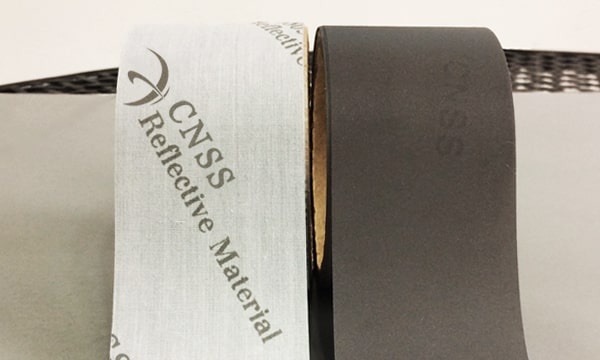 More Reflective Tape For Clothing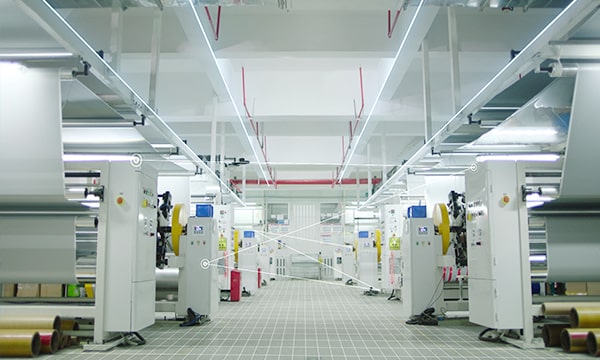 Why Choose CHINASTARS
A World's Leading Manufacturer of Reflective Material in China, Reliable Public Company, Stock Code 301077.
Business

Since
2003

Location

Hangzhou,
China

Factory

40,000㎡
Area

Exported

100+
Countries

Creative

190+
Patents

Effective

800+
Employees
More Products Info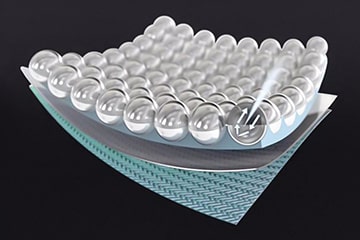 Reflective Principle
The micro glass bead for producing high and silver reflective fabrics are half coated with aluminum to improve the reflective coefficient significantly.
Learn More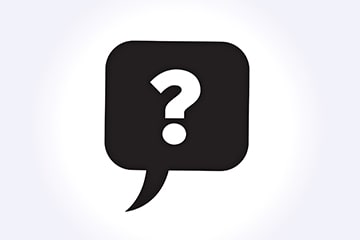 FAQs
Some common questions that we're asked frequently. For any other questions, you are welcomed to contact our service staff.
See All FAQs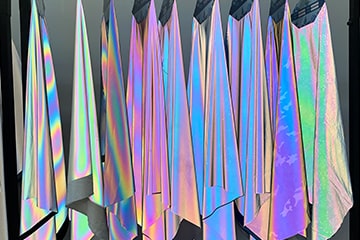 New Products
We announce new reflective products periodically, you can find all kinds of reflective materials and fabrics that follow the current fashion trend here.
Learn More