Reflective Printing Fabric

Chinastars reflective printing fabric is an innovative fashionable and functional reflective fabric exclusively produced by Chinastars patented technology.
It is applicable to any casual wear or active sportswear with custom reflective patterns, providing designers with limitless design possibilities and allowing users to become the eye-catcher at night.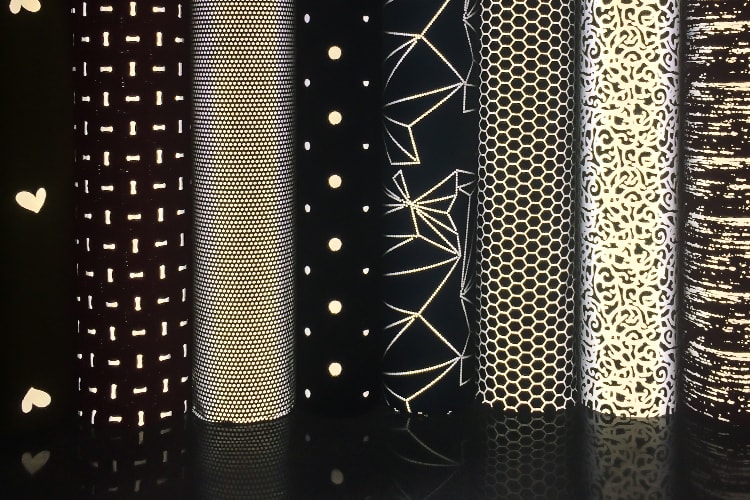 Features & Benefits:
Applicable to various base fabrics
Custom reflective patterns
Highly reflective performance
Durable washing ability
High production Efficiency
Continuous reflective pattern, width up to 140cm
Compare with reflective heat transfers:
Much lower production cost
Continuous reflective patterns with fabric width up to 140cm (width of heat transfers restricted by width of transfer film and press machine)
Compare with silk screen printing:
Chinastars reflective patterns much brighter
Much higher production efficiency
(plate hole of silk screen printing easily get blocked)
Much better washing performance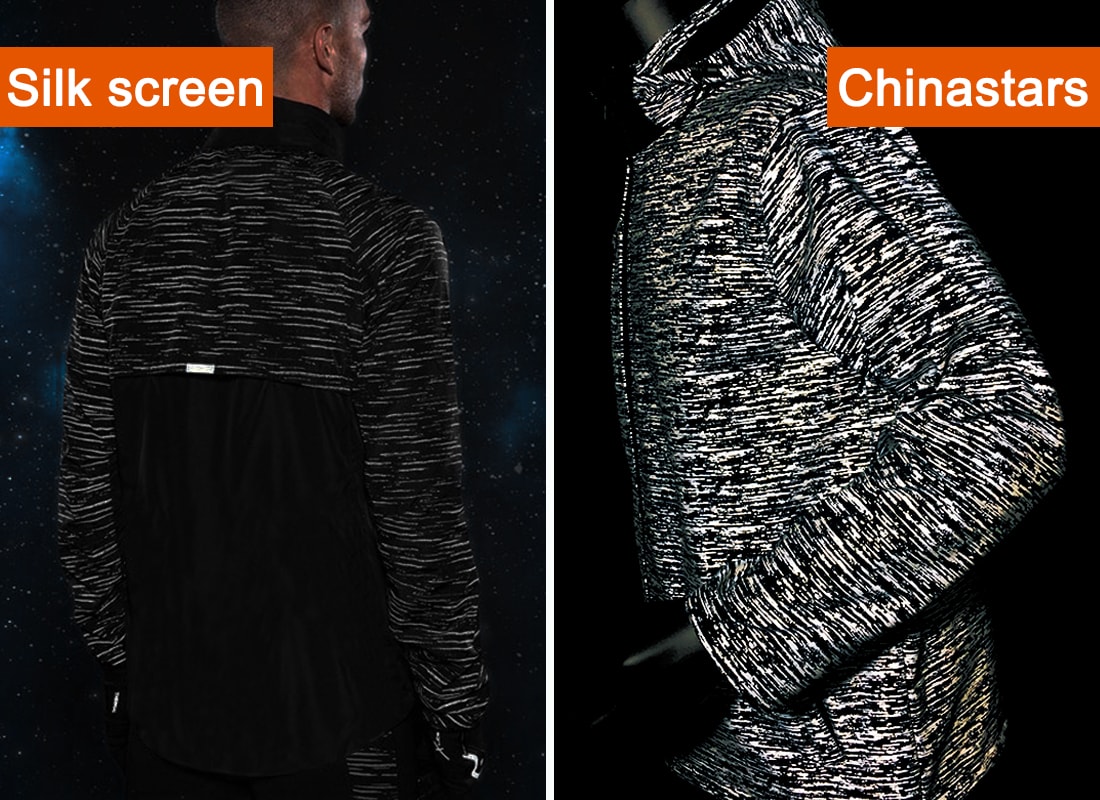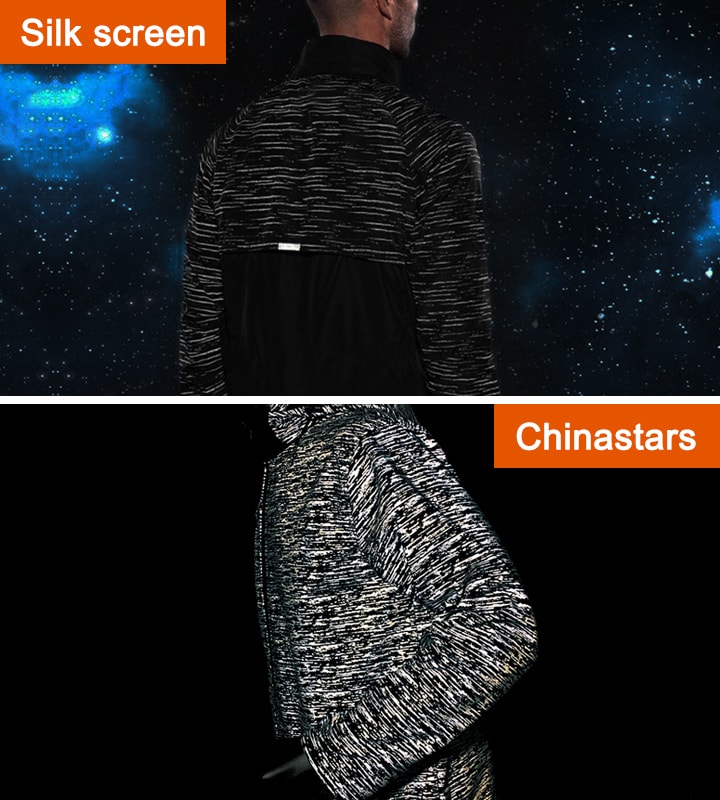 Applications
Chinastars reflective printing fabric can be applied on athletic wear, safety vest, raincoat, umbrella, bags, caps etc. for personal protective purpose.
Available patterns
Below are our available patterns for your reference. You can also send us the artwork and customize your own unique patterns. Feel free to contact us at info@chinastars.com.cn.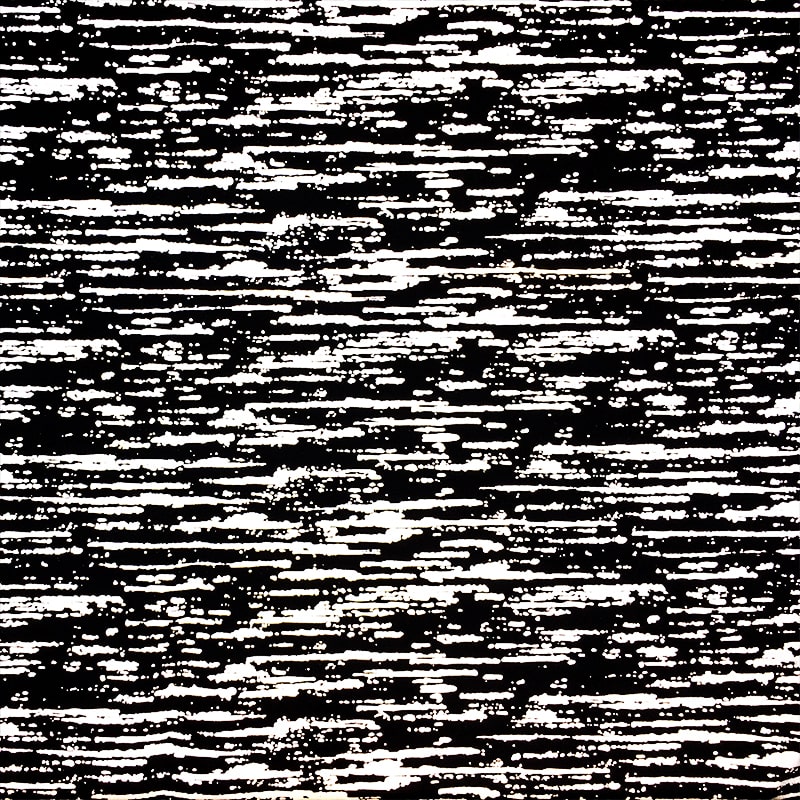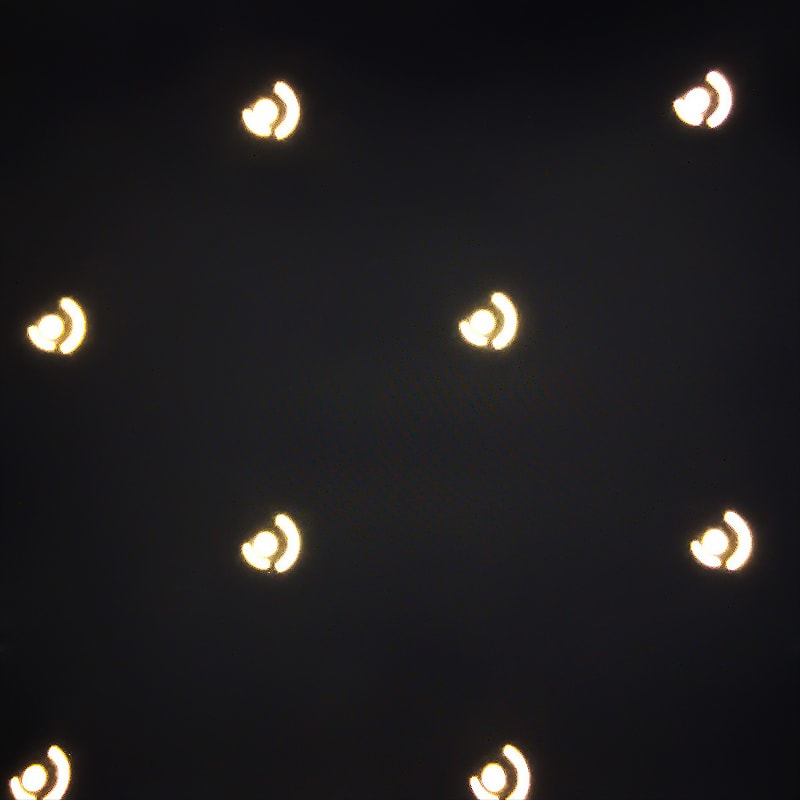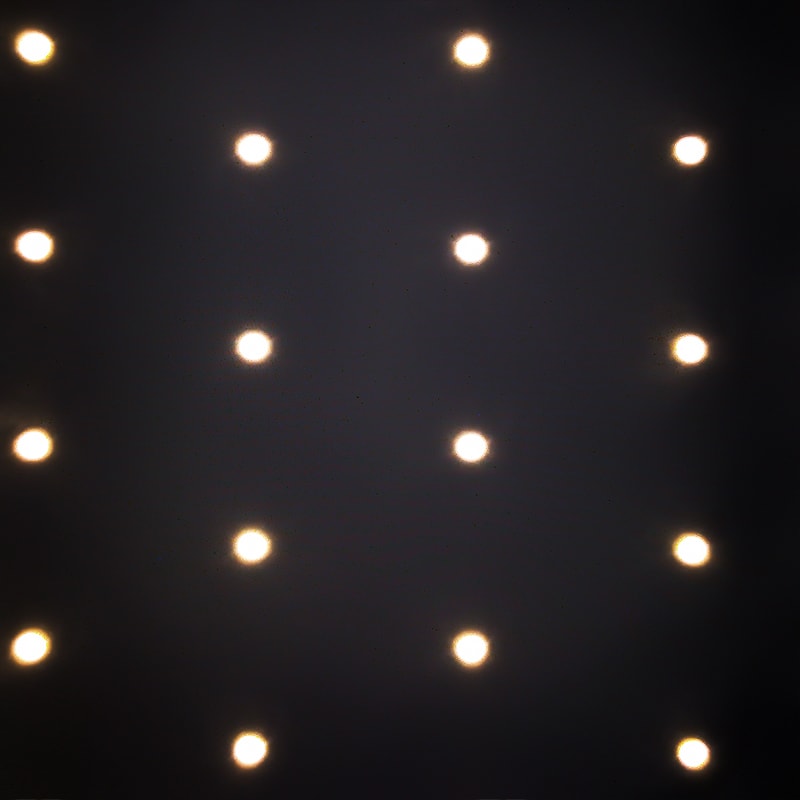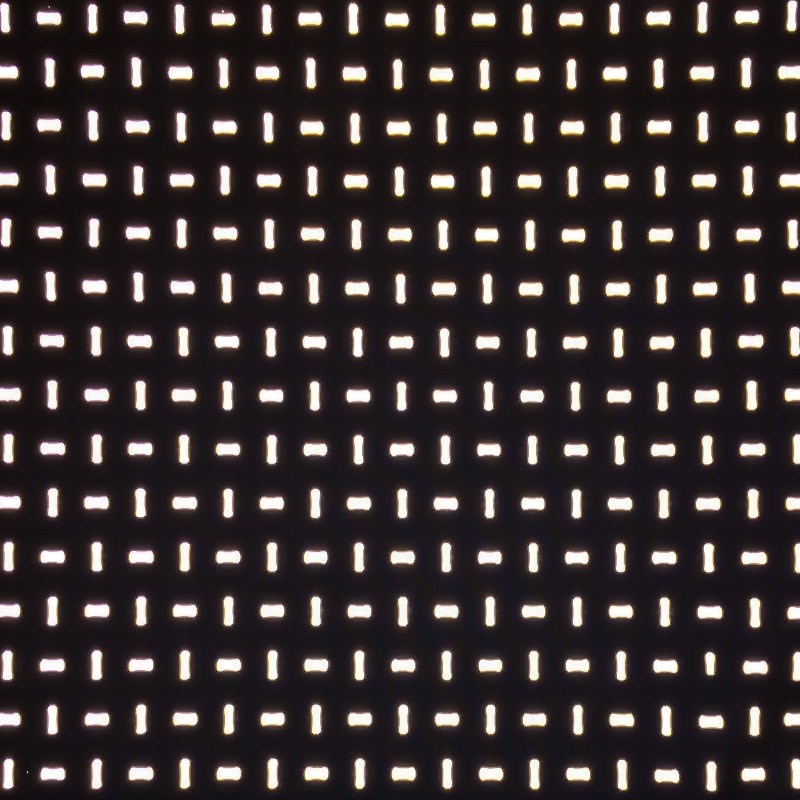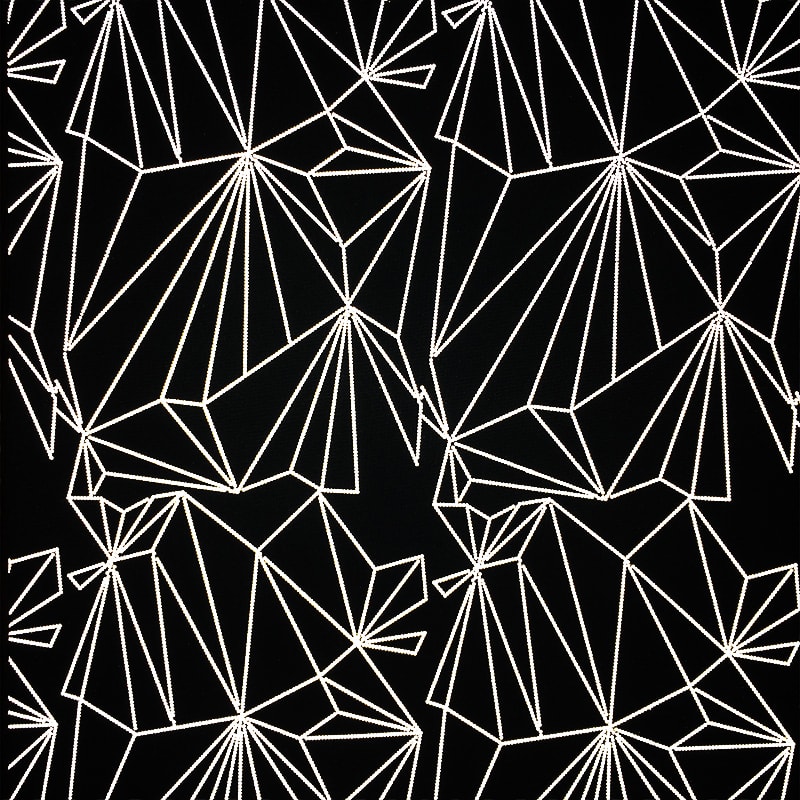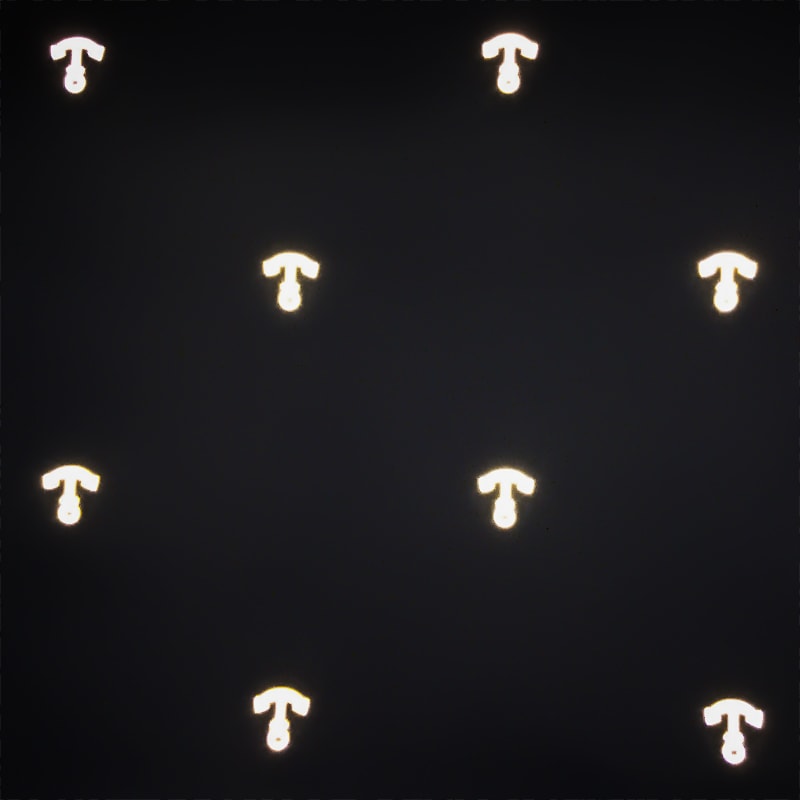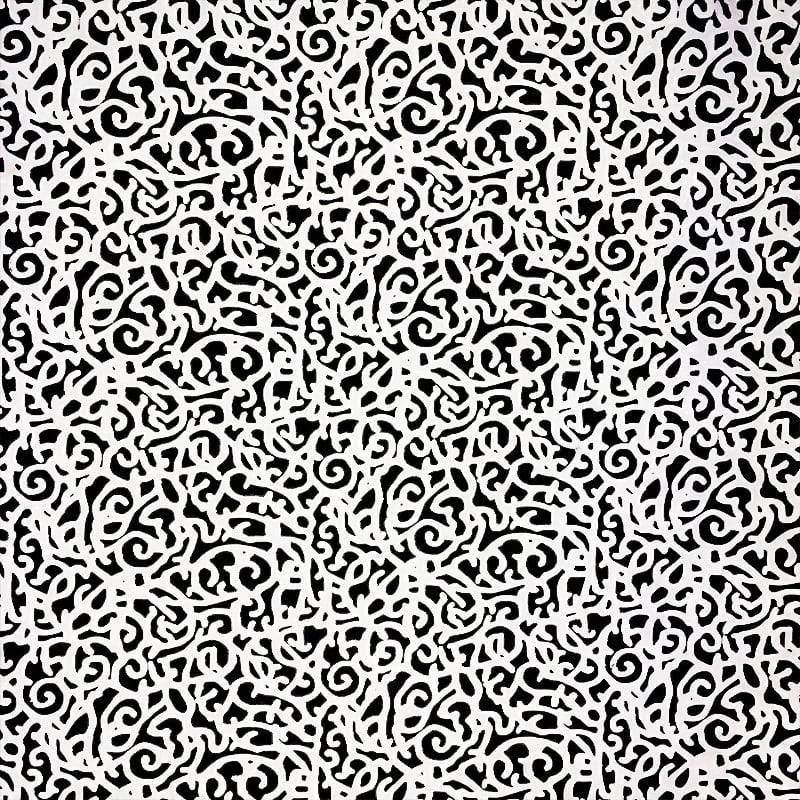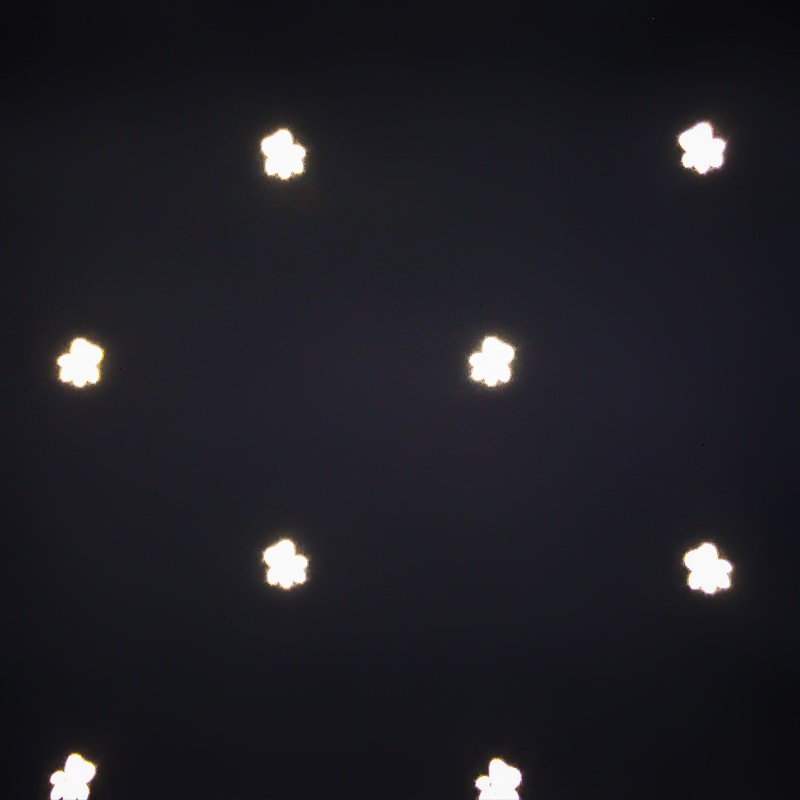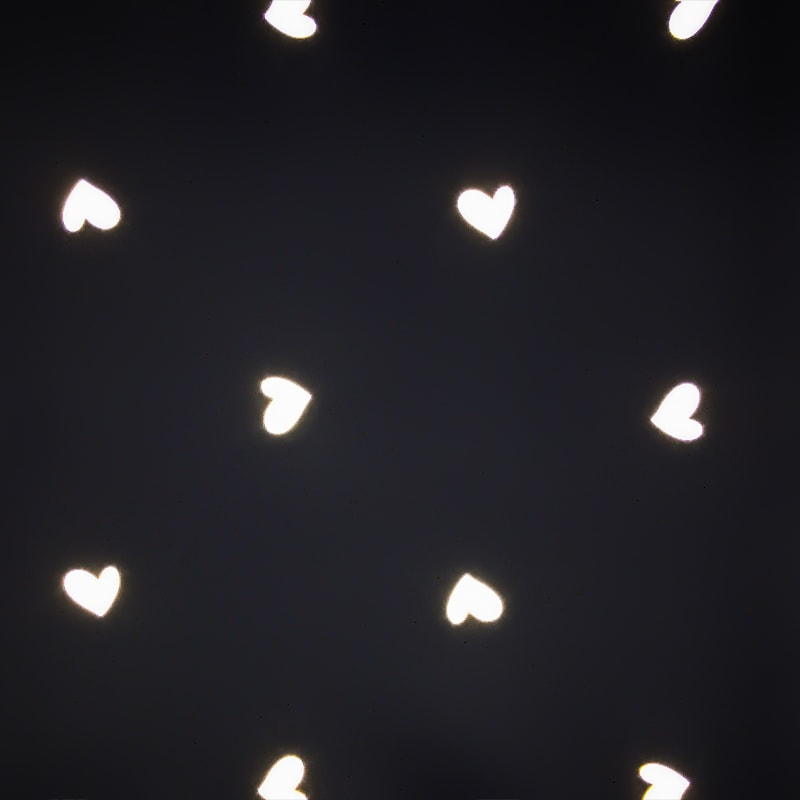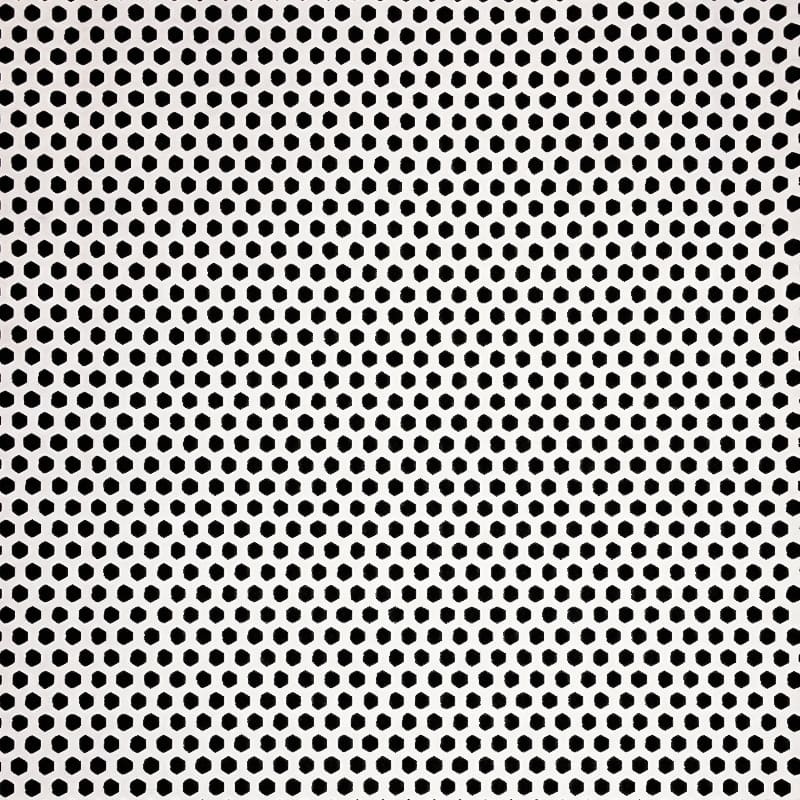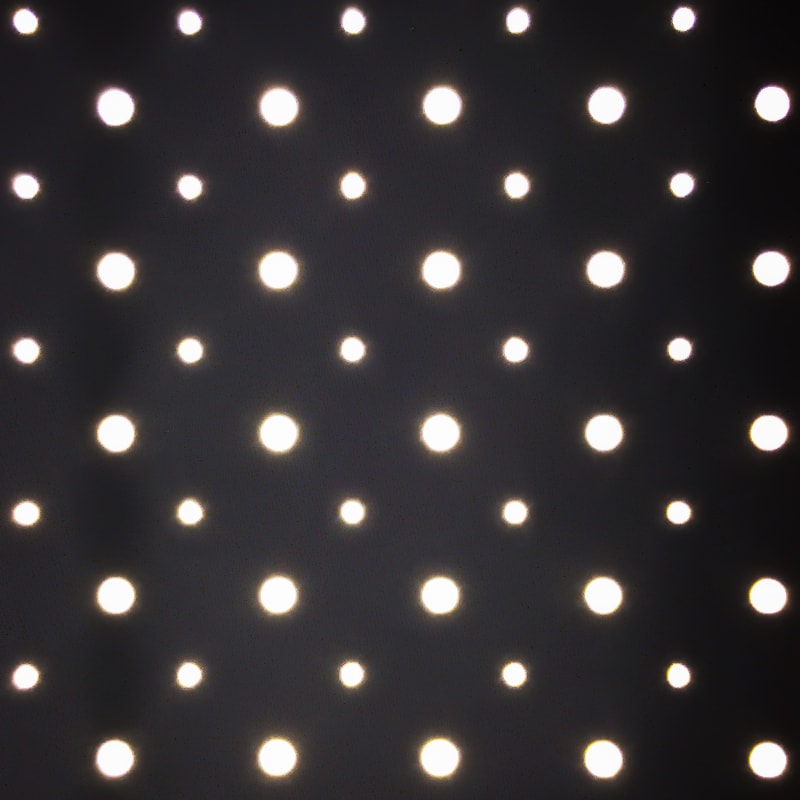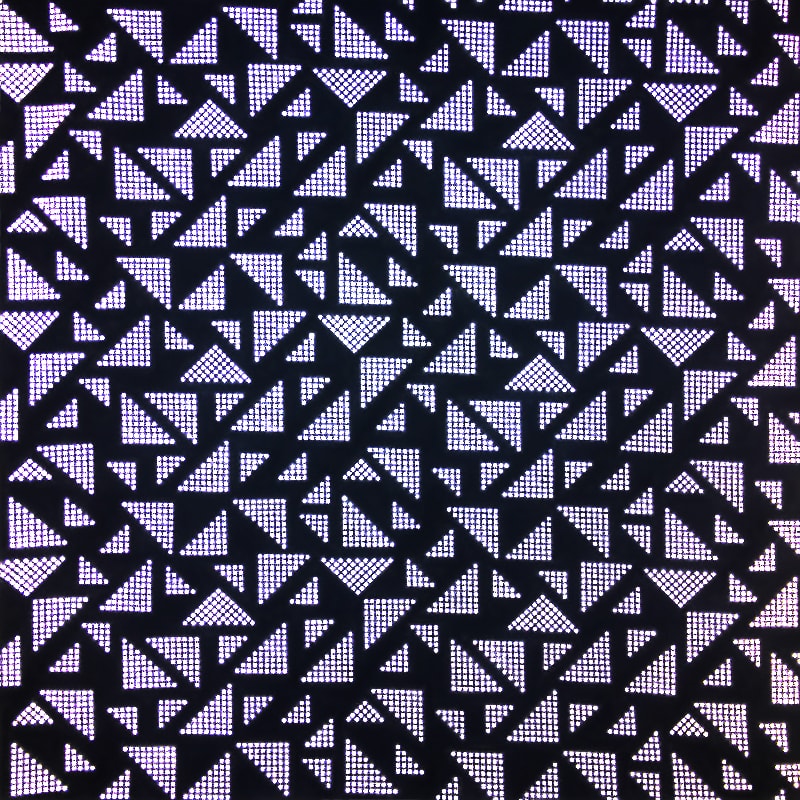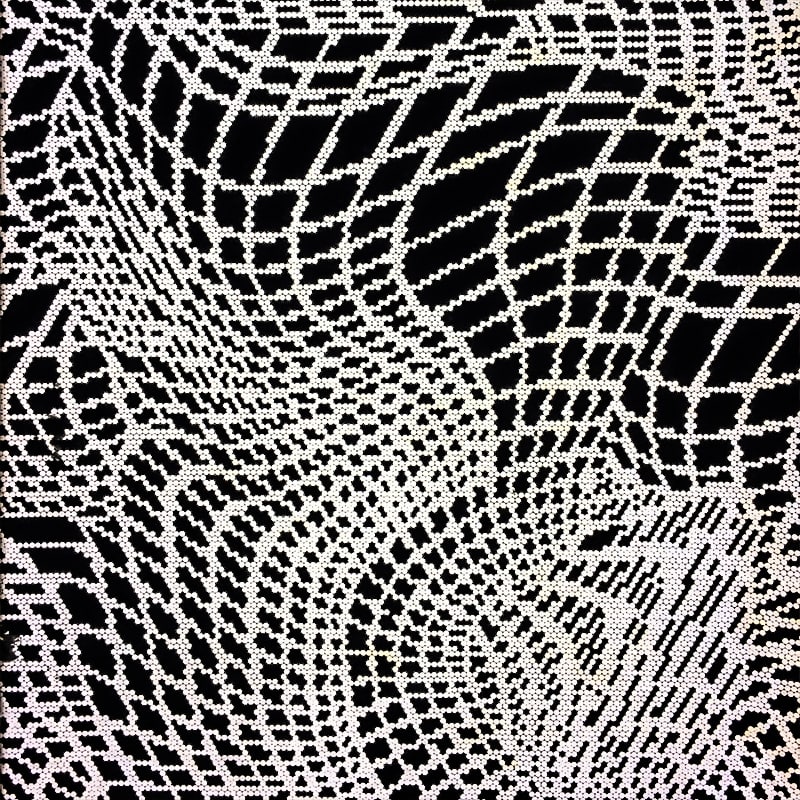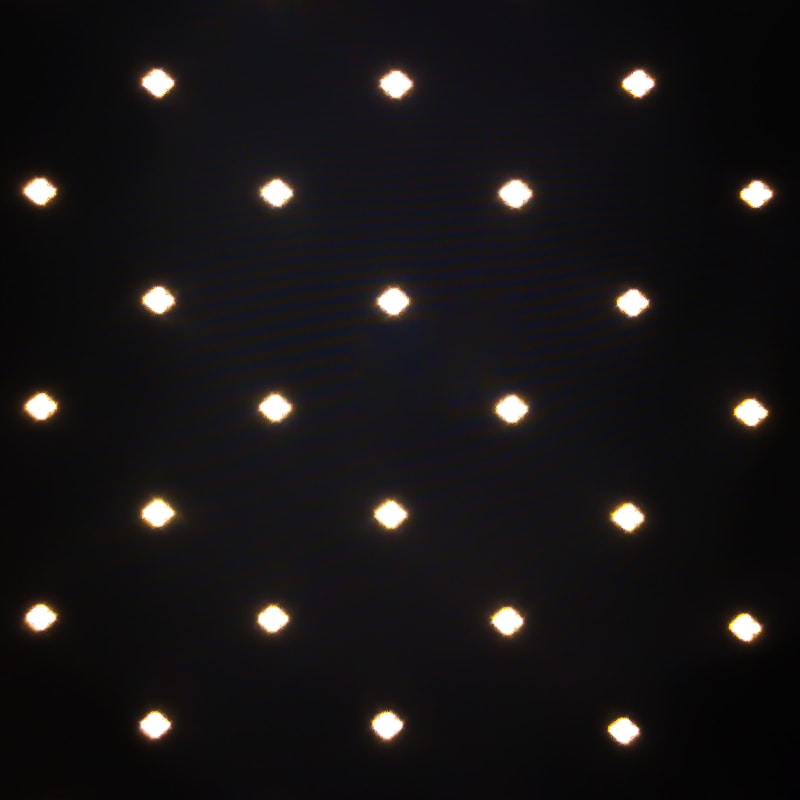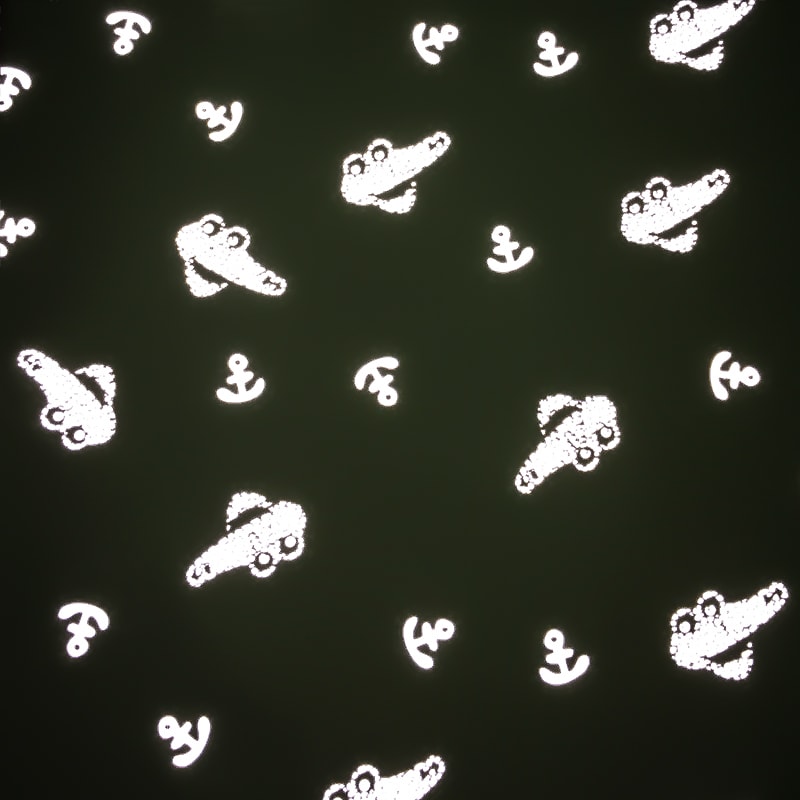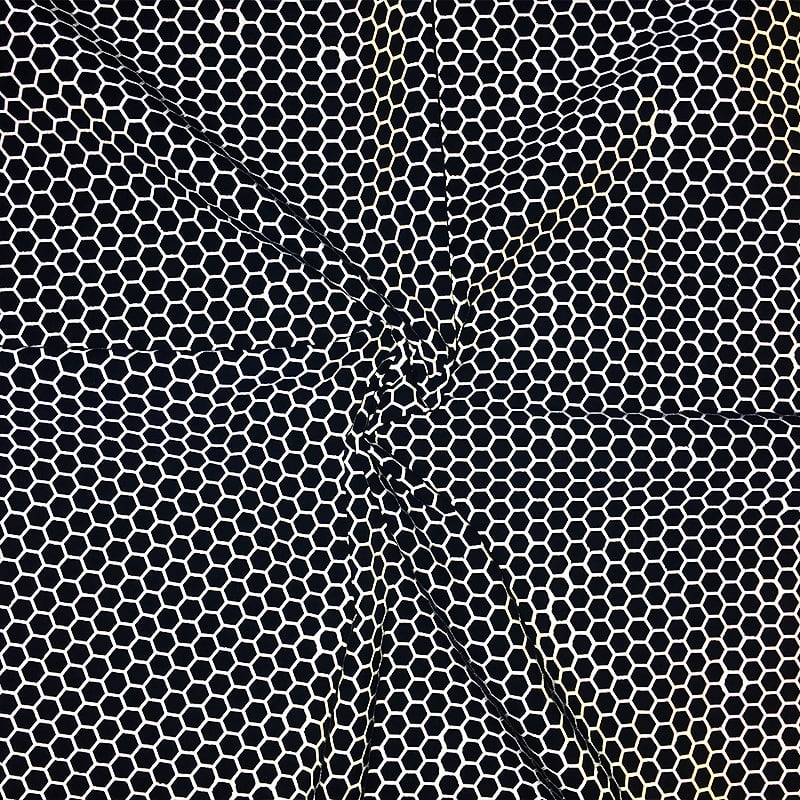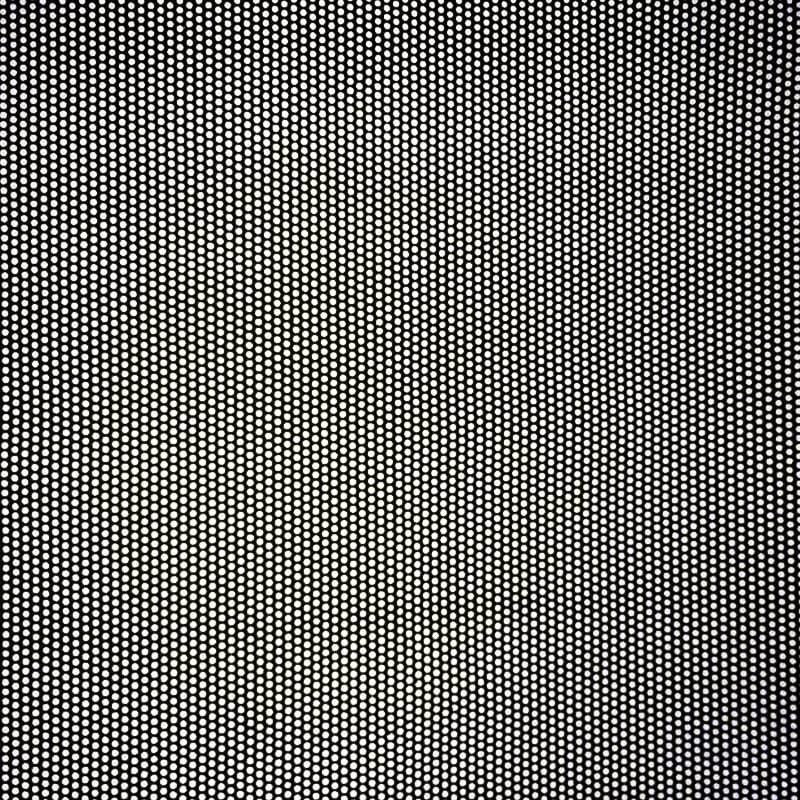 You might also be interested in