Reflective fabric the freshest utilitarian trend
The reflective fabric originally used to create work and sportswear. It can safely go out in the dark without fear of being unnoticed by a gaping car driver. In the wake of the enthusiasm for work clothes, reflective fabrics found a response in the hearts of fashion designers. The first on this field was Alexander McQueen, who in 2004 showed on the podium in futuristic sets with luminous ribbons - such clothes would have been envied by the characters of Ridley Scott's Blade Runner movie.
A range of reflective fabric for clothing that will work with any design! These innovative ranges of reflective materials, comprised of the base cloth, specialist adhesives, and micro glass beads and metals use high-quality composition and manufacturing techniques to create textile solutions that will enhance any design.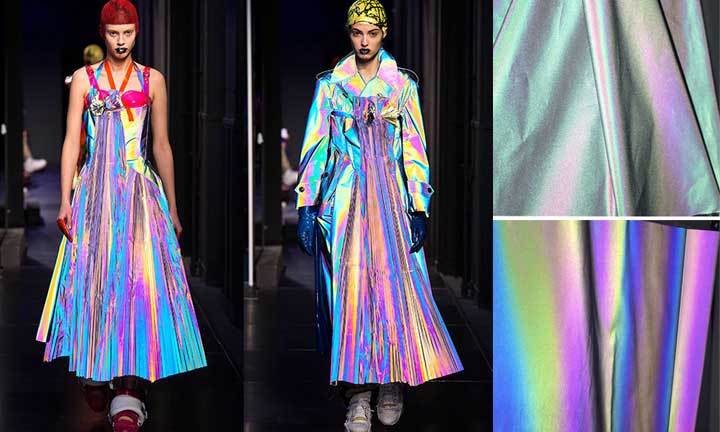 It affords the full spectrum of color choices for your reflective clothing creations. This novel textile combines high-visibility reflective technology with the color of your choice.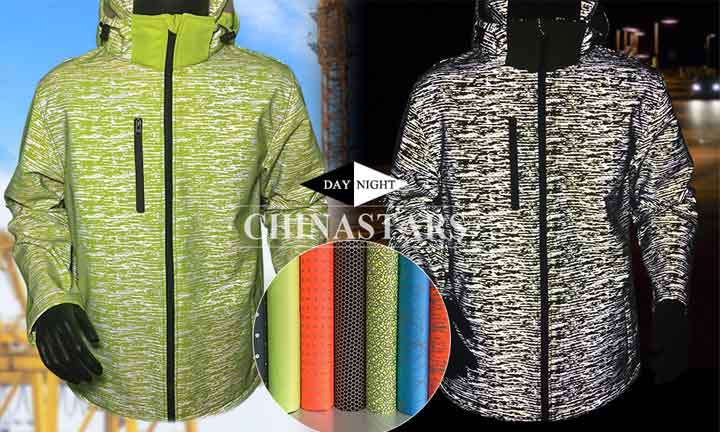 It creates unique yet highly visible sportswear and fashion designs with reflected printing fabric. Here are a variety of fabrics with custom reflective patterns printed with flexographic techniques onto the base fabric.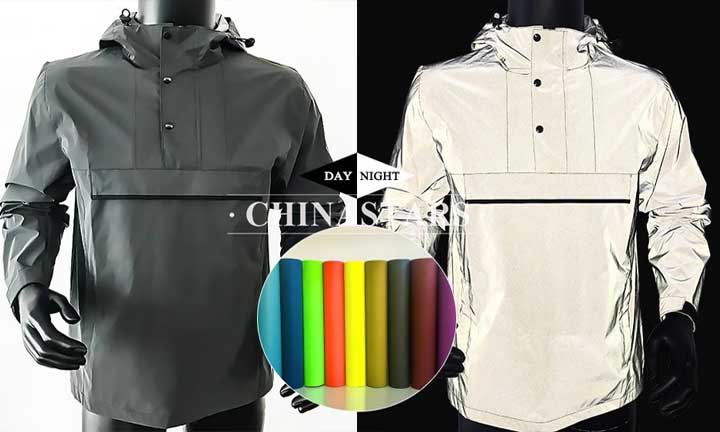 This newly developed fabric is a high-grade material made from optical-grade glass beads which have been coated with aluminum on one side and adhered to fabric to create a dazzlingly reflective surface. The wearer is continually lit us as light is instantly reflected from this custom material. Base fabrics available include spandex, taffeta, nylon, and chiffon for a luxe-soft feel for your products.
We advise you to take courage and try out the cosmic trend, which is replacing the acid-red working tissue.