What is reflective fabric used for?
Reflective fabric is initially designed mainly for workwear, especially for road construction workers working on highways, it's important for them to be seen by drivers at night as thousands of cars passing them by as they are working. Firefighters also need to have FR reflective tape on the uniform to make them easier spotted in the dark with heavy smoke.

Several years ago, reflective fabric began to be widely used on school uniform, backpacks, dog collars, hats for safety purpose. As reflective fabric can enable your kids, pets or other wearers be easily noticed on the street in the dark or rainy days.
Now in recent two years, reflective fabric has been a new fashion trend, widely used in casual wear, fashion wear, backpacks, pet jacket and much more, not as accessory material, but as main fabric.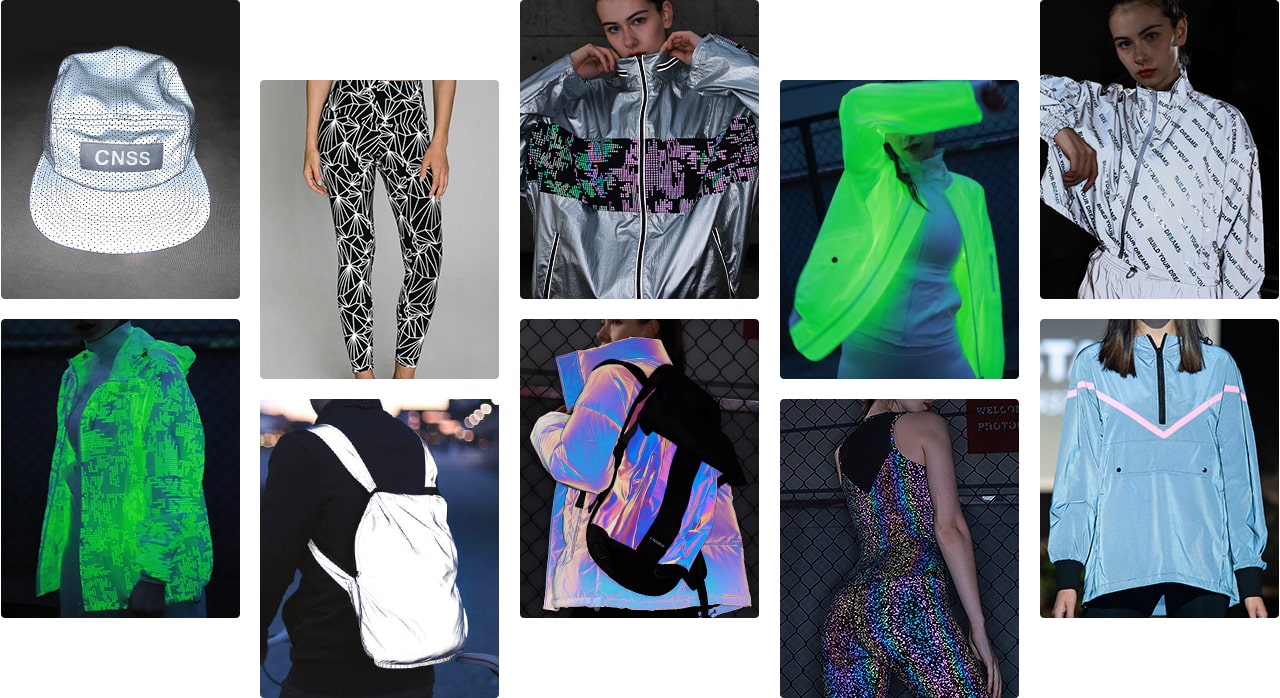 Top 5 Most Fashionable Reflective Fabric in 2021
Explore More Info of Chinastars Reflective Fabric
Feel free to send us your interested reflective fabrics by submitting below form, or by email, whatsapp, skype, wechat, we'll reply immediately within our working hours (CST 9:00AM-18:00 ). You can also call us directly to communicate in time. We can provide free samples for you to make sample clothes or check our quality before you place the order. Our experienced sales team can guide you through the whole process as we have been exporting worldwide for more than 18 years.
Outdoor Reflective Fabric Catalogue