5 Popular Reflective Vests In European Market
As we all, reflective safety vests are not only necessary safety equipment for public security departments such as police, fire, first aid, and emergency etc but also for people who need work outside or on the road such as workers at the construction site or couriers etc. Based on this, different people will need different function safety vests. Therefore there are so many different designs in the market. However, how to choose the right design safety vest sometimes is really a big headache. As a professional manufacturer, Chinastars has always been keeping a close eye on the market trend and our design team also make some new designs to meet the market demand from time to time. Here is a list of 5 popular and practical reflective safety vests for reference. Hope it might be workable for you.
1. Basic Design Reflective Safety Vest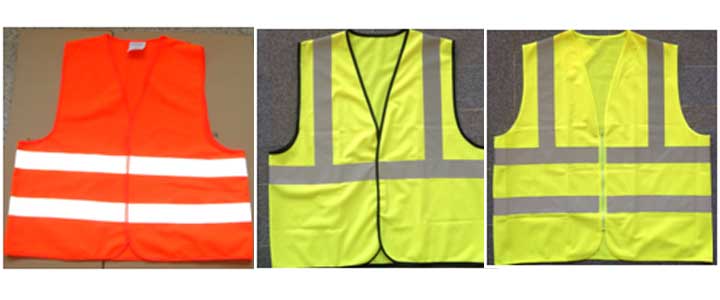 These design reflective vests are just very simple design without any pockets on it but can meet EN ISO 20471 Class 2 standard. These design vests are called as a classic design which has been highly welcomed by our customers for so many years. The most popular color is fluorescent yellow or orange, sometimes people will also choose a fluorescent red color. For the front closure, normally it will be hook and loop or zipper. Sometimes the hook and loop type will be more popular. On the one hand, the price is cheaper than a zipper type safety vest; on the other hand, we can make the vest to be one size fit all type by adjusting the hook and loop. These design vests are aimed at people who have a very simple need and don't have a much financial budget. They just want to increase wears' high visibility and ensure the passing by drivers can see them clearly, don't need any other function.
2. Multi-functional Pockets Reflective Safety Vest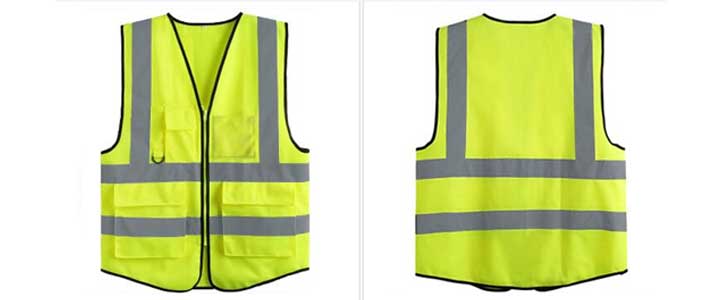 This design safety vest has four pockets outside, one PVC pocket on the left chest which you can insert the ID card into it ; one phone pocket which you can hang the interphone ; two big three-dimensional bags at the bottom of the vests which can let you hold many different kinds of stuff such as keychain, notebooks etc. It looks beautiful also. But the price is a little higher as the design is a little complicated. This design vest is aimed at people who have more demands, not only security but also require that the vest can have some practical functions.
3. Cross Design Reflective safety vest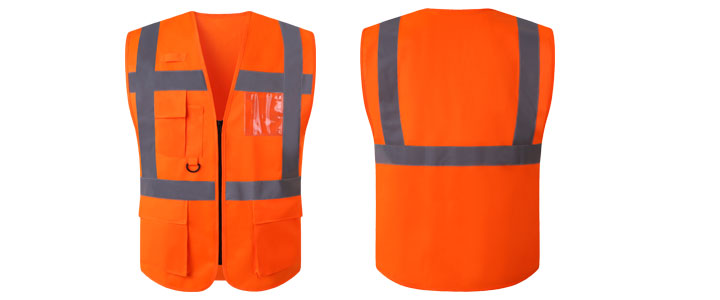 Well, comparing with the other designs, this design safety vest combines beauty and functional at the same time. Normal standard safety vest usually uses two horizontal or two horizontal & two vertical reflective tapes. But this design has a cross part which makes the vest a little different.
4. Pattern Reflective Printing Reflective Safety Vest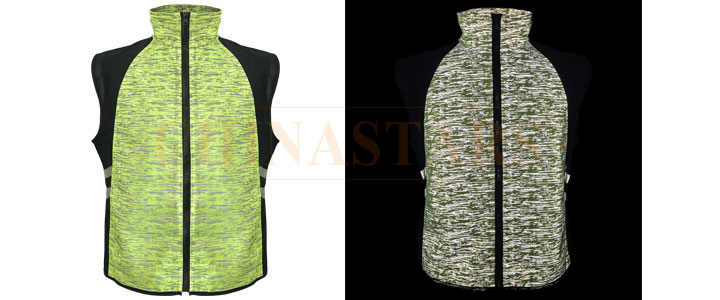 This kind of design vest is a completely different design than normal work wear. It combines fashion, beauty, and safety at the same time. It uses Chinastars pattern reflective printing technology. Now we have already developed 18 reflective printing designs for customers to choose from. We can heat transfer our reflective printing onto the hi-vis yellow or orange knitted fabric and make different design safety vests. If customers have special backing fabric, then it is okay also. We can also customize it. Limited by the design and technology, it cannot reach EN ISO 20471 standard. Therefore, it may be not suitable for work wears. But it is highly welcomed by outdoor users, cyclists, runners, hikers etc. As you know, In Europe, especially in northern Europe, the winter is very long and it gets dark early. So they must increase the high visibility and let the passing by drivers to see them clearly. So this design is very popular also.
5. Lightweight running reflective safety vest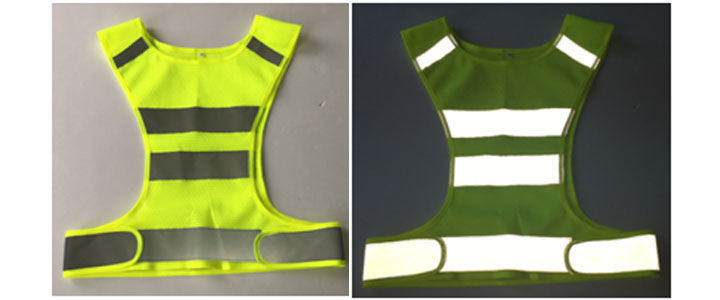 Well, this is a popular running safety vest. It is made of good quality of 110gsm mesh fabric with EN ISO 20471 Class 2 reflective tapes. The design is very suitable for our body and the vest is very lightweight and breathable.
What's more, we can provide personalized service such as do customize logo onto the vest no matter one color or various color printing, no matter reflective heat transfer logo printing or non-reflective. We can also customize the size chart, design etc. It is all depended on customers' demands. If you have any new design or inquiries, welcome to contact our sales team to discuss more, thanks for your precious time.