CS-4003-2O Reflective heat transfer vinyl orange-silver-orange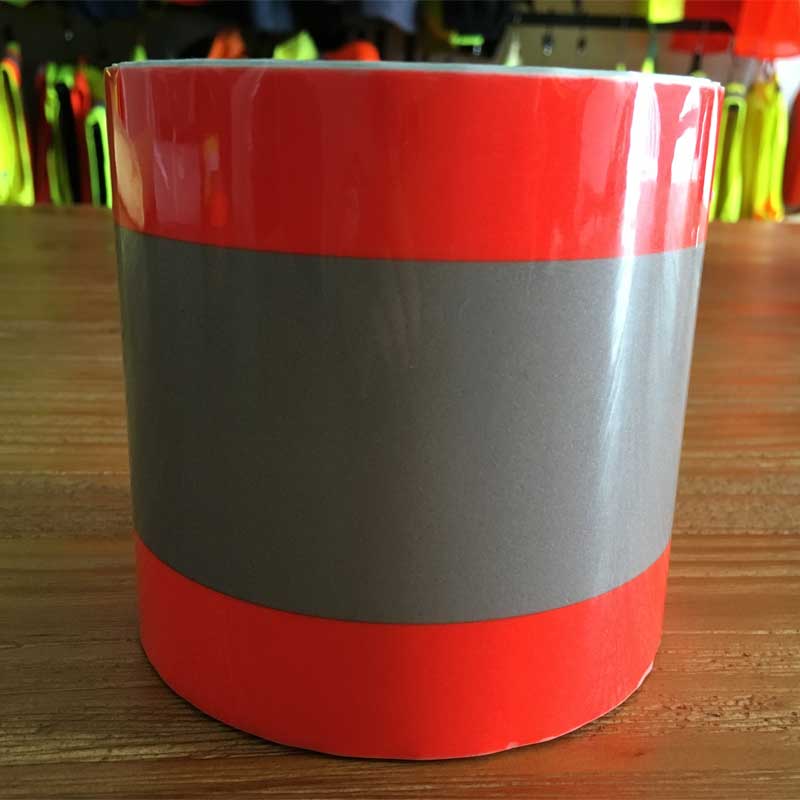 View Larger Images
CS-4003-2O Reflective heat transfer vinyl orange-silver-orange1 / 4
| | |
| --- | --- |
| Attachment Type: | Iron On |
| Daytime Color: | orange - silver- orange |
| Backing fabric: | PET film and heat melt adhesive |
| Reflective coefficient: | > 330 |
| Home Wash Cycles: | Up to 50 cycles @60°C (140°F), depends on the condition of substrates and heat transfer operations. |
| Width: | 10cm (2.5cm+5cm+2.5cm) |
| Certification: | EN ISO 20471, ANSI/ISEA 107-2015 |
| Application: | Recommended for Stretchable fabric or elastic band. |
| | |
| --- | --- |
| Color | orange silver orange |
| Backing Fabric | PET film (Clear and blue polyethylene) and heat melt adhesive |
| Reflective Coefficient | R> 420 cd/lx.m2 |
| Washing Instruction | Home wash up to 50 cycles @ 60°C (ISO63302A), depends on the condition of the substrates and heat transfer operations |
| Certification | OEKO-TEX 100; EN 20471 Class 2; ANSI/ISEA 107-2010 Level 2; AS/NZS 1906.4-2010; CSA-Z96-02 |
| Recommended substrate | PU coating fabric, PVC coating fabric, Stretch fabric, elastic band, Non-stretchable fabric etc. |
| Packing | 200meters/R |
| Delivery Time | 7 days after receiving payment or deposit |
| Departure Port | Ningbo or Shanghai |
| Supply Ability | 1,500,000 m²/ month |
Reflective Heat Transfer Film
Product Number
Adhesive Side liner
Reflective Side liner
Elasticity
Initial Average R1
Minimum R2
Home Wash Cycles3
Oeko-tex 100
EN ISO 20471
ANSI/ISEA 107-2010
AS/NZS 1906.4-2010
CSA-Z 96-02
CSR4003
None
Clear polyethylene
X
500
330
50
√
√
√
√
√
CSR4003E
Blue polyethylene
Clear polyethylene
√
500
330
50
√
√
√
√
√
CSR-4003-2O
Blue polyethylene
Clear polyethylene
X
500
330
50
√
√
√
√
√
R1: Measured by Chinastars on new product at +5.0° entrance and 0.2° observation angles.
R2: ANSI/ISEA 107-2010 and EN ISO 20471 minimum coefficient of retroreflection for Level 2 retroreflective material.
3 Home wash according to ISO 6330 Method 2A at 60 °C and product maintain R ≥ 100 cd/lux/m3.
For more reflective fabric data, please refer to our catalogue for reflective material , you can either browse it online or download it.
Reflective elastic heat transfer film can be heated on all kinds of substrates like stretch fabric, elastic band or webbing etc., it can be widely used on safety vest, sportswear, shoes, hats, bags and PPE etc..
Reflective heat transfer film can also be cut by plotter or laser machine into GRAPHICS, CHARACTERS and LOGOS and transferred to all kinds of fabric base by heat and pressure, such as high visibility garment, sportswear, outdoor products; caps, bags, shoes etc.Personalize your NAME, TOWN, STATE with our reflective heat transfer film. Let us create a logo design that is uniquely yours.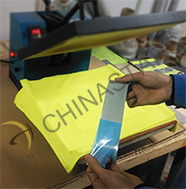 Step 1 Remove adhesive side liner, exposing dry adhesive. Do not remove reflective side liner.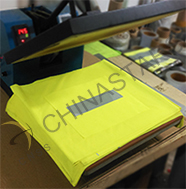 Step 2 Place the heat transfer film on fabric with adhesive side down and apply heat and pressure as described below.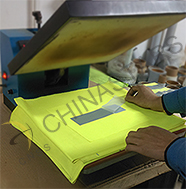 Step 3 Allow heat transfer film to cool to room temperature. Remove the reflective liner by lifting one corner and pulling (180°angle) in a continuous, smooth manner.
| | | | |
| --- | --- | --- | --- |
| Machine | Temperature | Dwell Time/Rotate Speed | Line Pressure |
| Heat Press machine | 155-165℃ | 8-20 seconds | >0.5 kg/cm2 |
| Heated roll laminator | 130-150℃ | 4-8 m/min | >2 kg/cm2 |
NOTE:
1.The lamination temperature, time, speed and pressure listed above shall be used as a guide. For each fabric, the proper conditions much be tested beforehand to assure adequate adhesion and physical performance.
2.Work on a flat surface where heat and pressure can be applied. Do not heat over seams and stitches.
3.Use within one year from the production date.
1. This elastic heat transfer film is not suitable for nylons substrates or any other water-repellent substrates.
2. This heat transfer film is not suitable for mesh fabric with holes. Heat transfer film on holes without substrates is with low adhesive strength, and easily damaged in the wash process or in daily uses.
3. Do not exceed lamination temperatures listed above because the clear polyethylene liner may become difficult to remove and affect the physical performance.
4. When do laser engraving or lettering, pay attention to the physical performance of the graphics or letters, especially when the peeled-off heat transfer film is not in good physical performance.
5. Many fabrics can be used as lamination substrates; however, for some substrates which will change color or shape during the process, we highly recommend you to choose other low-temperature heat transfer film or use special operating method to avoid these problems, but pay attention to the adhesion.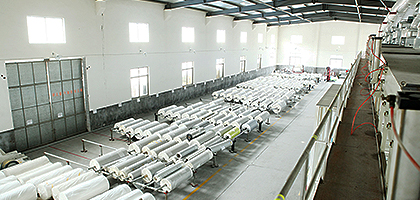 Experience
Our technical team has been engaged in the coating industry for more than 30 years. We've supplied our products to countless companies including Volvo, SAAB, Michelin, Opel etc.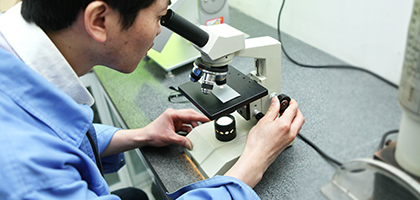 R&D
All equipments self-developed by experienced engineers, highly efficient and energy saving. Up to now, we've achieved 23 product patents and 3 technical patents.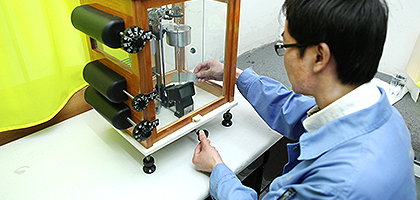 Q&C
Products certified by accredited laboratories and meet the criteria of international standards. Products examined by latest tools and internal standard higher than international standards.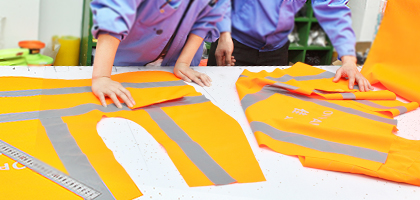 Design
Experienced design team helps you to combine fashion with safety, customization available for every product.
RELATED PRODUCTS