What is reflective fabric and how can I use it
'Help! How can I find reflective fabric?'
If you are in search of reflective fabric and you don't know where to look, don't worry, you have come to the right place! Chinastars reflective will discuss various methods for using this useful material. You may not know reflective material, but the reflective fabric is used in many items such as jackets, shirts, leggings, backpacks, and much more! There are plenty of ways to use reflective fabric in your everyday life. Let's take a closer look at this amazing material.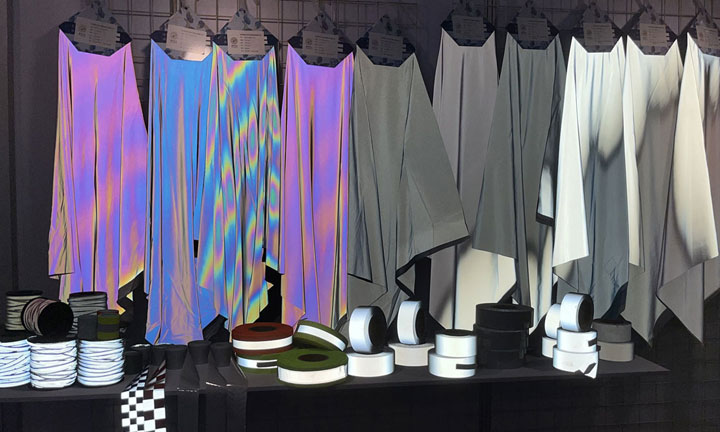 Click here for the Top 5 best reflective fabrics
1. Why Use Reflective fabric
Not only does reflective fabric make you safer, but also it helps keep you warm. When paired with a reflective vest or jacket, your entire body will be covered in bright light so drivers on rainy nights will have no trouble seeing you. There are also rain jackets available now that offer waterproofing as well as visibility for increased safety. Reflective material also makes great flags for runners to wear when they run at night. To further increase safety, put reflective tape on bicycles, motor vehicles, helmets, and even backpacks. No matter what form of transportation you take or where you go running at night, the reflective fabric can help make sure everyone sees you!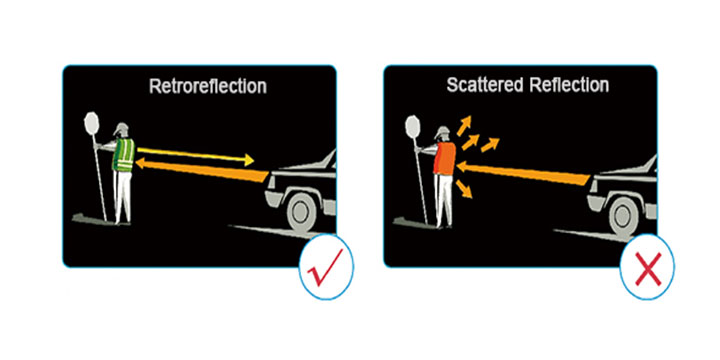 2. What are the popular uses of reflective fabric?
Reflective fabric is used for many purposes, but its most common uses are as reflective material for clothing, industrial safety gear, and accessories like bags or hats. Reflective fabric is also a great addition to sportswear. Whenever you exercise in darkness or low light conditions, wearing reflective fabric will increase your visibility to others while reducing your chances of injury. This makes reflective gear perfect for runners and cyclists who are often forced to run on dark roads at night.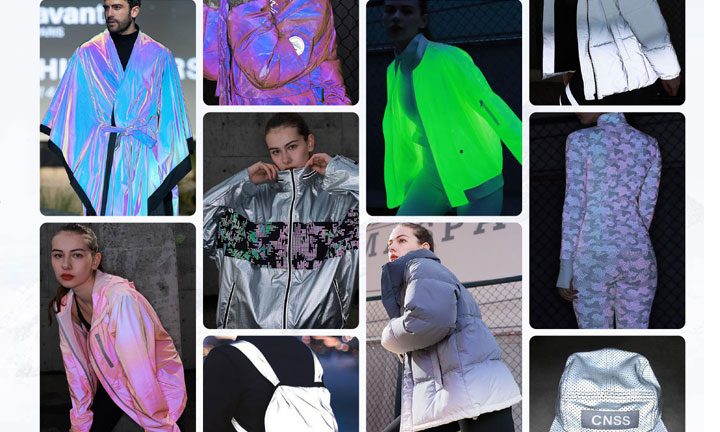 3. Where to get reflective fabric
When you're looking for reflective fabric, a good choice is Chinastars. Chinastars Reflective is a professional reflective fabric manufacturer—they will even do custom designs if you want! They produce various reflective fabrics, like silver reflective fabric, rainbow reflective fabric, multicolor reflective fabric, reflective printing fabric, gradient reflective fabric, etc. Their products are certified by accredited, independent third-party laboratories to ensure that our products meet the specified performance criteria imposed by the international standards: Oeko-Tex 100, EN ISO 20471, ANSI/ISEA 107, EN 469, NFPA 2112, NFPA 1971, NFPA 701, ASTMF 1506, CSA-Z96, AS/NZS 1906, ISO9001 & ISO14001 certificates. As always, be sure to check that your desired material meets government standards—you never know what could happen otherwise.
4. Examples of clothing made with reflective fabric
Reflective fabric is used in many ways. To help you figure out how to use reflective material, we've compiled a list of examples to see what works best for you. Check them out below! Make anything you can imagine with reflective fabric!
Reflective jacket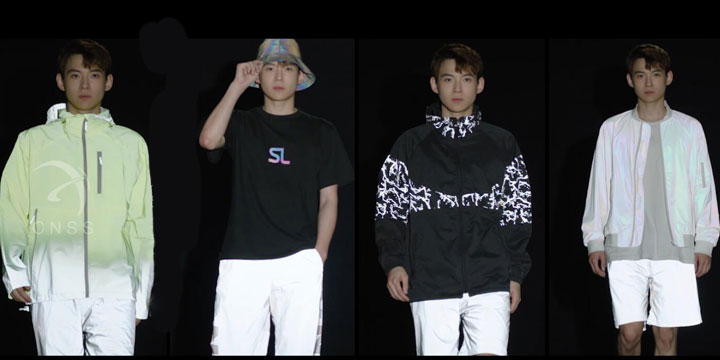 Reflective pants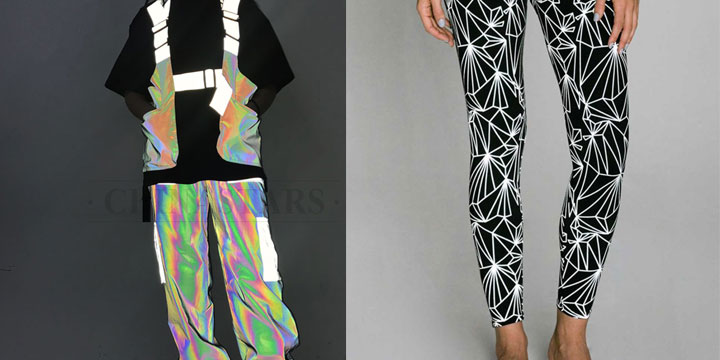 Reflective hat
Reflective backpack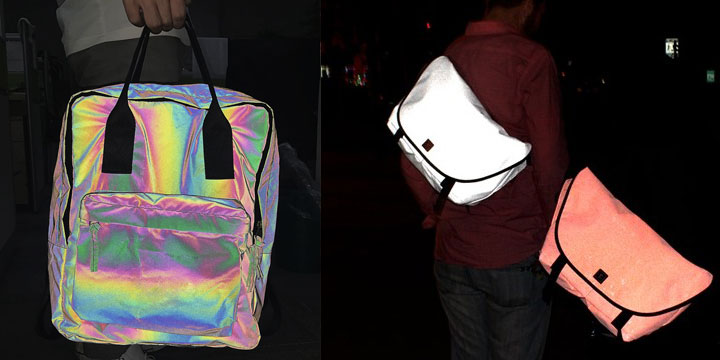 Reflective accessories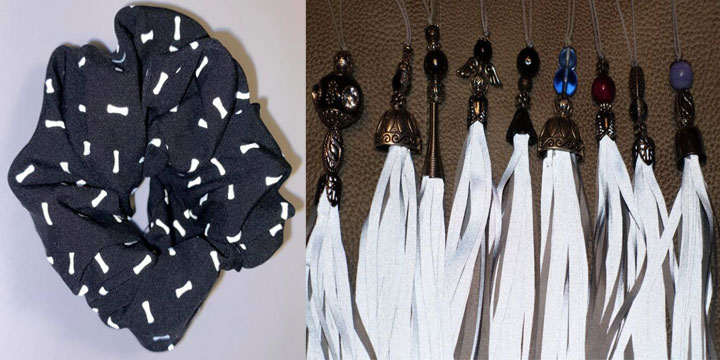 Reflective fabric for Projector Screen