The role and use of reflective tape
The reflective strip is a very common security device that can reflect the ambient light at night, thus giving some warning to passers-by and drivers. According to different materials, reflective strips can be divided into polyester reflective tapes, T/C reflective tapes, FR reflective tapes, and reflective spandex tapes. They are widely used in reflective vests, reflective work clothes, labor insurance clothes, bags, shoes, umbrellas, raincoats, etc. Strong security warnings, anti-rays can provide people with the most effective and reliable security at night and in poor visibility.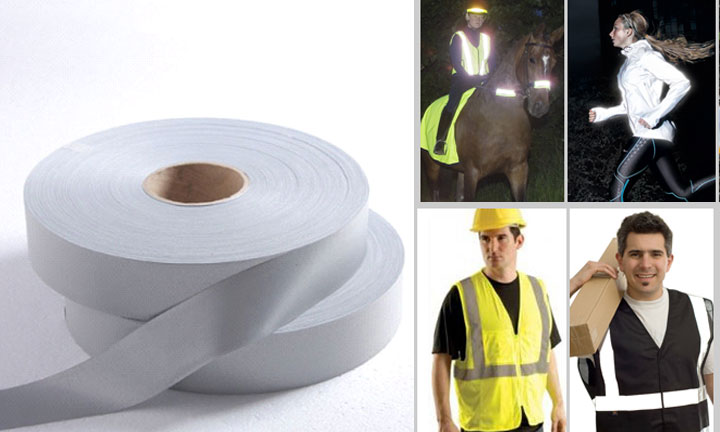 The safety protection products made of reflective materials can produce a strong light reflection effect under a certain light source, providing the most effective and reliable safety protection for pedestrians or nighttime workers in the dark; reflective materials at night, sight or vision. The most effective in adverse circumstances, thus giving the most reliable personal security. This product has good anti-aging, anti-friction, and washability, and it plays a good role in safety protection both during the day and at night, especially in darkness or poor visibility, as long as there is weak light, this reflective material It can exert excellent reflective performance. The high warning safety suits involve the police, sanitation, firefighting, ports, and traffic, and are road safety business, outdoor operations, and related industries.
Therefore, there must be up-to-standard anti-materials to ensure safety in outbound activities or in the necessary reflective clothing for traffic police, sanitation workers and construction workers.