Techtextil 2019-Chinastars iridescent reflective fabric will be exhibited in the Material Gallery
The "Material Gallery" is a part of a special project "Urban Living - City of the Future". This event to which Techtextil, in collaboration with Creative Holland, the Dutch creative industries, will be devoting a special exhibition area of its own, featuring the city of the future. This area will feature examples showing the use of textiles and new approaches to textile processing.
In this event, Chinastars iridescent reflective fabric has been selected and will be exhibited in the "Material Gallery" in the foyer of Hall 4.2.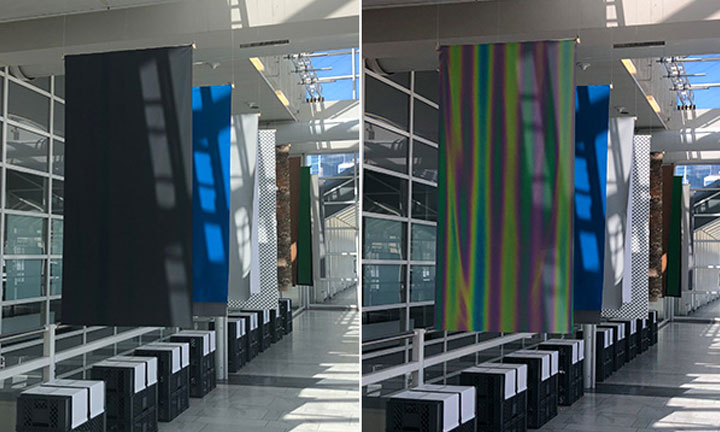 The iridescent reflective fabric has a good quality of rainbow effects. It reflects iridescent color including red, yellow, green, blue, purple. From the different angle of entrance light, the color will change. It appears black in daylight and it just looks like a normal black outdoor jacket as usual but when the light on it is absolutely stunning and eye-catching.
This material could be applied as the main fabric for jackets but also as a part of the design. Nowadays more and more designers use the rainbow reflective fabric for their design including some international famous brand.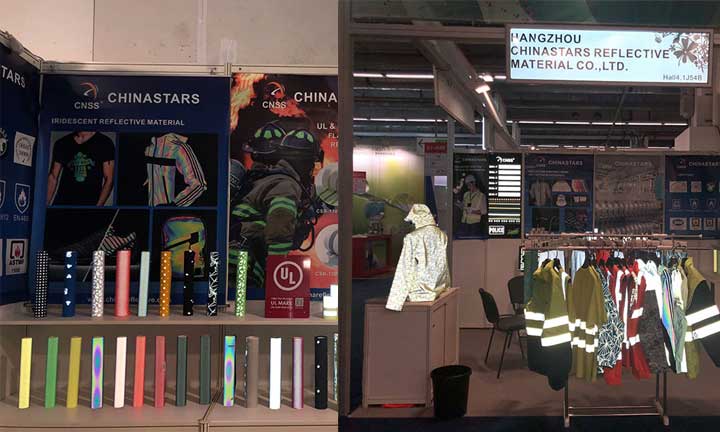 If you would like to know more about the rainbow reflective fabric, please feel free to contact us or welcome to visit our booth at 4.1J54B!