Reflective vest for motorcyclists
The reflective vest, also called life-saving vest, has been mandatory by law since 2004. The Decree of the Ministry of Infrastructure and Transport establishes that whoever gets out of the car of a stationary vehicle in conditions of poor visibility (little lighting, fog, snow or heavy rain) is required to wear the vest.
It will be worn or positioned so that it can be within reach in case of an emergency. It can also be placed in a glove compartment, the important thing is that it is easily accessible: in the event of a breakdown or accident, the motorcyclist will have to put it on immediately to improve his visibility on the road.
Which one to choose?
The Highway Code foresees in article 162 the use of the reflective vest or high visibility retro-reflective braces.
What should the vest be like?
The Decree of 2003 established that jackets and suspenders must comply with the approval with the CE mark and the UNI EN 471 acronym.
It does not matter the color, which can be yellow, orange or red, as long as it is fluorescent and has stripes that reflect light.
Below we have selected Chinastars three high visibility reflective vests to be worn on motorcycles when the moment requires.
1. CSV-018 reflective safety vest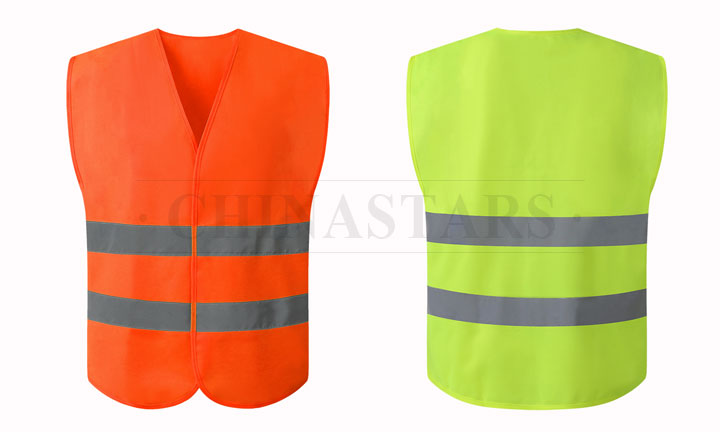 CSV-018 Safety vest meets the requirements for EN 20471 Class 2.
Fluorescent fabric with two reflective strips wraps the whole body. 360° visibility to guarantee safety for workers during day and night.
Hoop and loop closure for a quick take on and off. Simple and easy.
2. CSV-096 Elastic reflective belt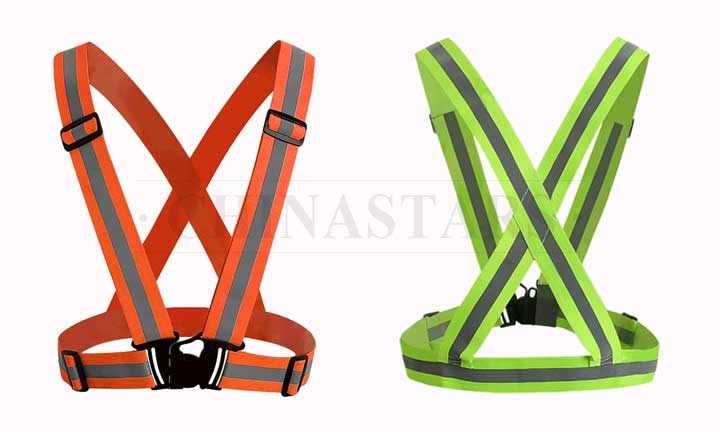 Fully fluorescent yellow color and high visibility reflective tapes improve outdoor safety by enhancing nighttime or low light condition visibility during outdoor activities.
Adjustable elastic belt with durable buckle make this reflective vest light and convenient to take with, it can be wear over any clothes like a T-shirt or sports jacket. Fully size adjustable in the waist and shoulders, so it doesn't chafe.
This high visibility reflective sports safety vest made for runners and cyclists for increasing runners and cyclists' visibility during the low visibility conditions.
3. CSV-002 Safety vest with pockets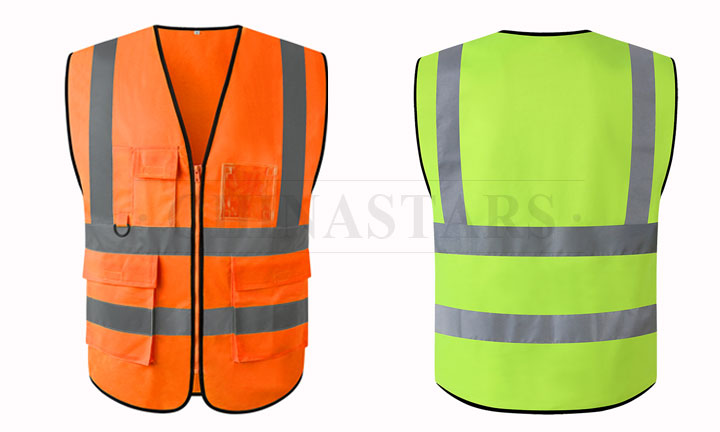 CSV-002 Reflective vest meets the requirements for EN20471 & ANSI107 Class 2.
100% Polyester solid tricot fabric, Durable, Breathable, Lightweight and Machine Washable.
One transparent ID card pocket, one pocket for phone, one pen pocket and two cargo pockets.
Two-inch wide horizontal and two vertical reflective tapes will enable you to be visible 360 degrees, keep you safe in daylight and lights up the night.