New soft holographic reflective fabric
Now more and more outdoor or fashion designers want to combine their garments' design with some reflective element. Some even decide to use the reflective fabric as the main fabric.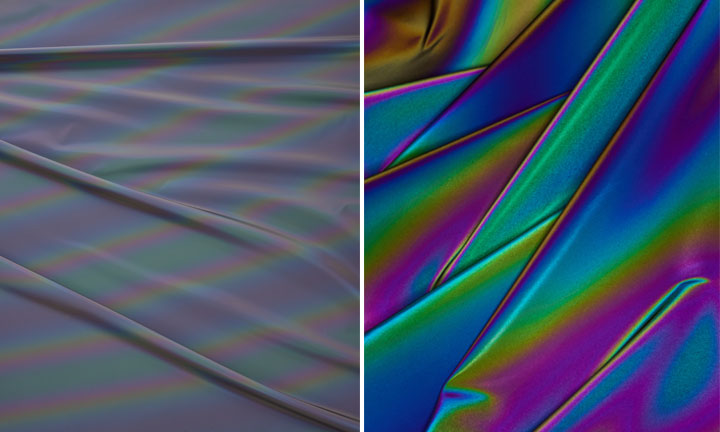 The holographic reflective fabric now is highly welcomed by designers and some brands have already used them to make garments. After years of promotions, the end-users keep asking if is it possible to make the fabric a little softer. To meet customers' various demands, Chinastars now has developed a new holographic reflective fabric which is the soft type. What's more, the maximum width can reach 140cm, much better than 90cm. If customers want to make whole reflective garments, then the fabric wastage will be less also. A friendly reminder, when manufacturing reflective garments, workers must wear pairs of gloves, especially in summer weather. As the reflective fabric is made of backing fabric + glass bead + glue + aluminum coated. The hand sweat will affect the aluminum coated thus affecting the surface condition.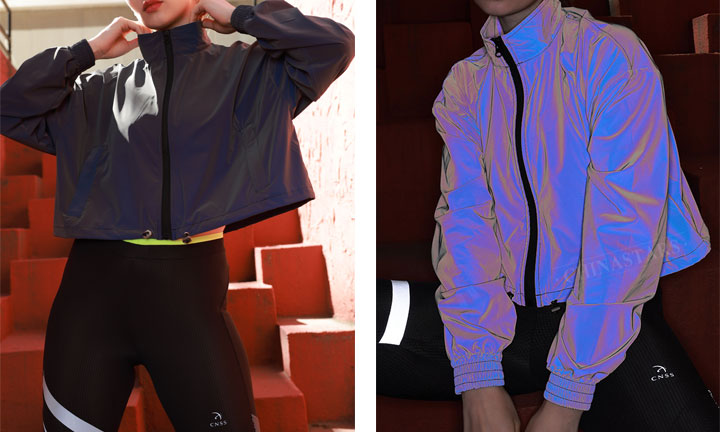 As a professional manufacturer of all kinds of reflective materials, our R&D department always keeps a close eye on the market trends. If you have any new reflective product or idea, kindly please contact us, and we will try to customize it for you.