Hot sale iridescent reflective fabric
The rainbow reflective fabric also called iridescent or neon reflective fabric has been the most popular reflective fabric recently. This reflective material doesn't just reflect one color but changes as the angle of the light shifts!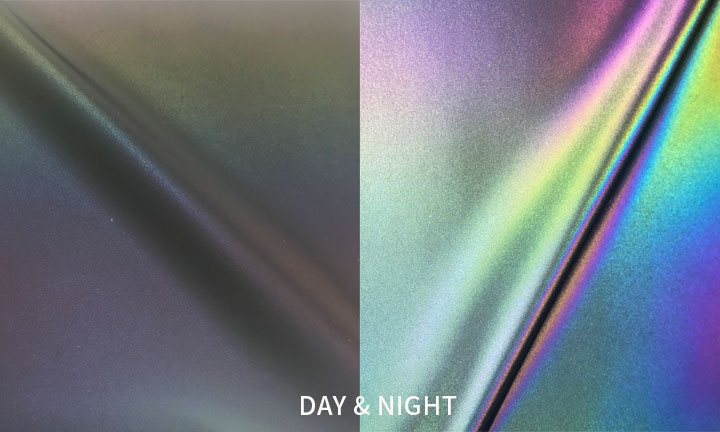 It reflects the light blacking out anything that is next to it. In natural light, the deep purple material appears faint with deep shimmers of iridescent colors. But with the flash of a camera or hit by the road lights, the material explodes with bright colors, spanning the entire rainbow spectrum!
As one of the professional manufacturer of reflective materials and reflective safety clothing in China, Chinastars can also provide some different kinds of rainbow reflective fabrics.
NO 1, as you can clearly see that this rainbow effect is distinguished by different color strips.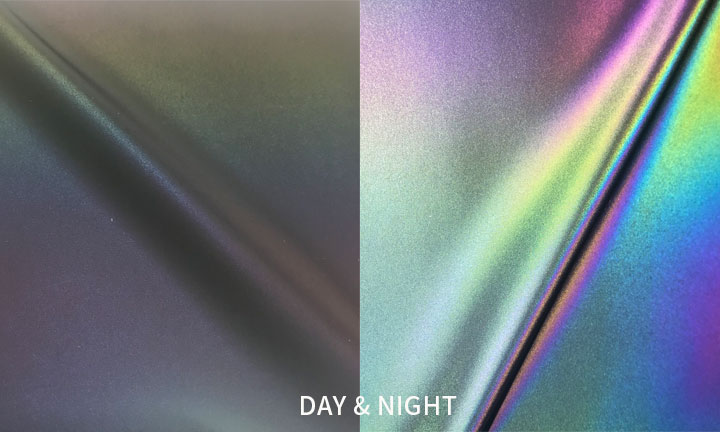 No 2, the main color is green and purple.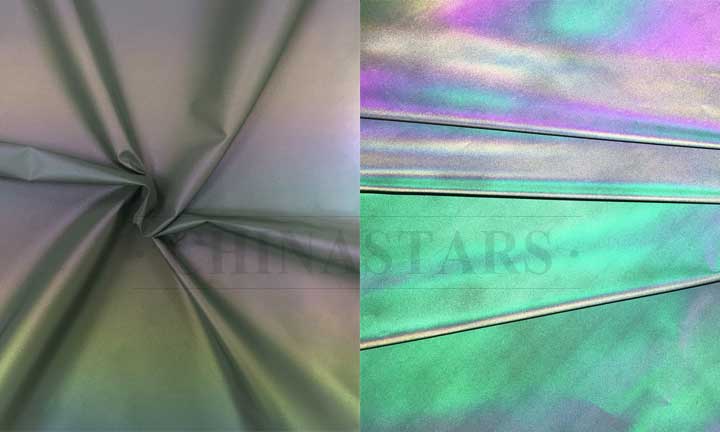 No 3, This sample, the main color is blue and purple.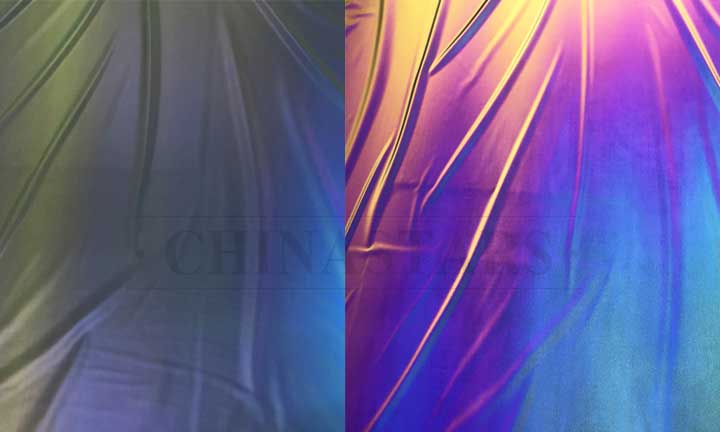 Please note that the color hues of the fabric change depending on the angle you hold your camera and flashlight and also each roll has slightly different rainbow colors due to the manufacturing process.
Now the rainbow reflective fabrics are widely applied onto garments, bags like shopping bags, shoes, caps, masks, kerchiefs, various accessories, etc adding safety in your everyday life. Just let your imagination free and you can make road safety really fun.