High visibility vest for City cleaners
In early March, one clean company in xi'an shanxi province dispatch 2000pcs safety vest to their workers with "special words" on back, see below picture.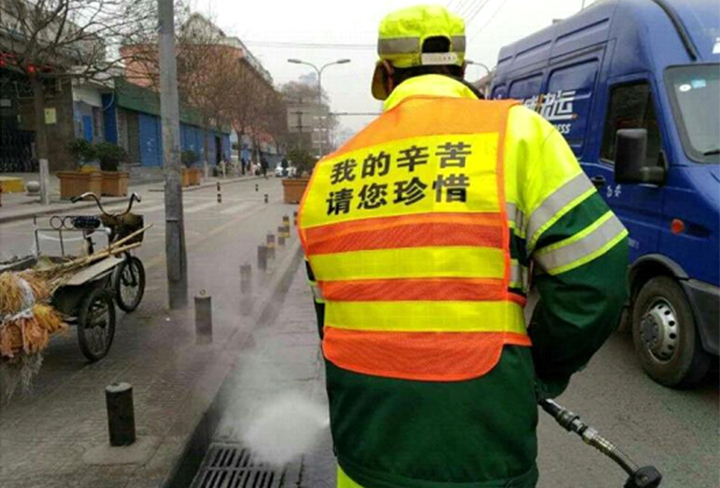 We know, it is very tired to work as a cleaner, no matter cold or hot, you have to get up early and sleep late, even you could not have hot food in daily life. No young man wants to do clean work.
In order to ask people to pay more attentions to their actives, they print special words on high visibility PVC reflective tape, when people see it, they will pay attention to it, in this case, it can brings the city much more clean, and the cleaners should have some more time to have a rest.
From the picture, we can see, from top to bottom, cleaners in China now aware safety for themselves, with high visibility safety cap, high visibility safety clothing and pants on body, it is good news, it means government pay more attention to the society , to the lower.
Chinastars have a great developed business in China local market, we can do high visibility safety clothing from top, like high visibility caps, and body, each kind of high visibility safety clothing, also high visibility pants, if you need any style, please feel free to contact us, we will do customized safety reflective vest for you. If you want to know about Chinastars, please click" www.chinareflective.com"