Great News:Chinastars went Public in SZSE on Sept. 30
September 30, 2021, was a special moment for us as Chinastars Reflective became a public company with Shenzhen Stock Exchange (Stock Code: 301077). In the words of our CEO & Founder Mr. Shijie Wang, "This is a milestone, not a destination, and our journey continues."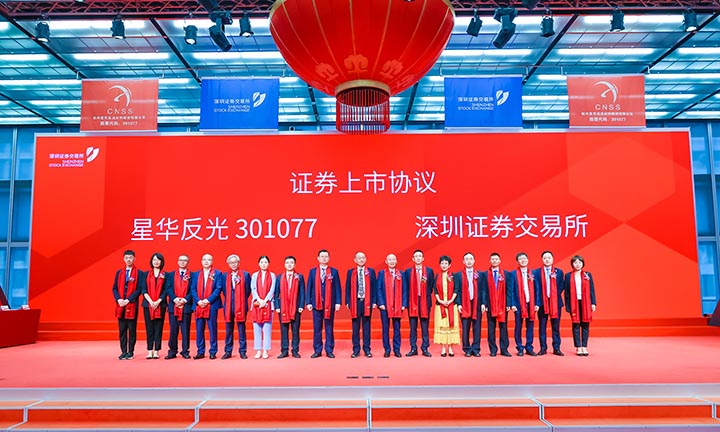 Chinastars Reflective is publicly offering 15 million shares, including 15 million IPO shares offered at 61.46 yuan per share and raising funds of 922 million yuan. As a leading company of reflective products in China, Chinastars have been focusing on the R&D, design, production, and sales of reflective materials and reflective products for over 18 years, and is committed to becoming the world's leading reflective material company.
Over the years, Chinastars has accumulated a large number of core technologies, technical formulas, and intellectual property rights, and has achieved unique competitive advantages to lead the reflective products industry. Chinastars has achieved 176 patents, and was awarded "National high-tech enterprises", Chinastars R&D center is identified as "provincial enterprise research institutes" and "Zhejiang Hi-Tech Enterprise R&D Center".
Our reflective material and safety clothing have been exported to many countries worldwide such as the United States, Canada, Australia, Major European countries and Southeast Asian countries, etc. Our products have got the CE, SGS, and the United States UL laboratory certification regarding quality and safety performances, and passed the ROHS, REACH, and Oeko-Tex 100 tests for toxic or hazardous substances.
Our main products reflective fabrics are widely used in occupational and personal safety production fields, as well as casual wear, sportswear, shoes, bags, and other fields.
Reflective fabric is initially designed mainly for workwear, especially for road construction workers working on highways. it's important for them to be seen by drivers at night as thousands of cars passing them by as they are working. Firefighters also need to have FR reflective tape on the uniform to make them easier spotted in the dark with heavy smoke.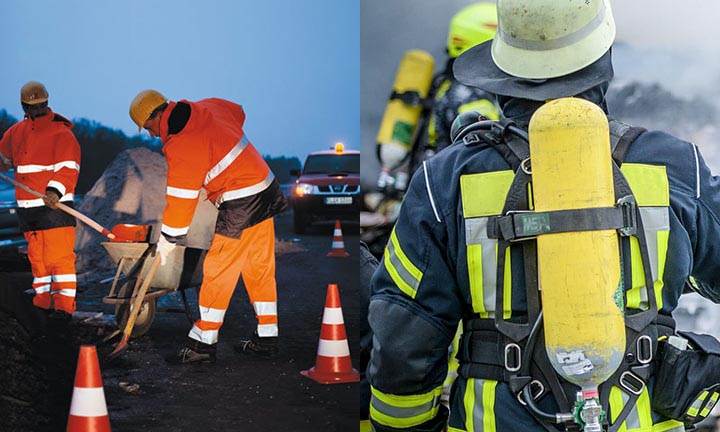 With the enhanced safety awareness, the reflective fabric is more and more widely used for personal safety protection, normally as reflective stripes or logos on school uniforms, casual wear, sportswear, backpacks, dog collars, hats, etc., since the reflective fabric can enable your kids, pets or other wearers to be easily noticed on the street in the dark or rainy days.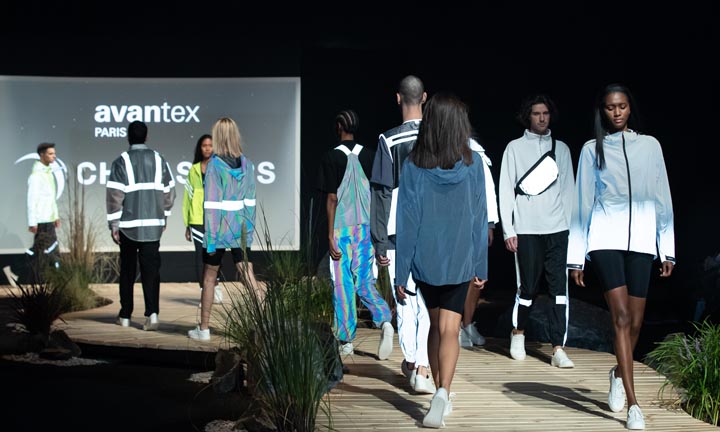 In recent two years, as the reflective fabric becomes more comfortable and fashionable, it has gradually expanded towards the huge consumer market. More and more well-known sports and leisure brands worldwide use reflective fabrics as the main fabric in clothing, bags, shoes, hats, etc., to add trendy elements in the design, and provide additional safety to the wearers. To keep up with the fashion trends, Chinastars has developed many trendy reflective fabrics, such as the rainbow series including the newly launched translucent rainbow, rainbow & luminous reflective fabrics; the color reflective series including the upgraded soft ones with superior washing fastness, and the glitter color reflective fabrics; the printing reflective fabrics with custom patterns, high reflectivity, and good washing performance; the gradient reflective fabrics with two colors to transit naturally; the upgraded silver reflective fabrics with superior cold, abrasion, and washing resistant performance ( check the top 5 most popular reflective fabrics in 2021).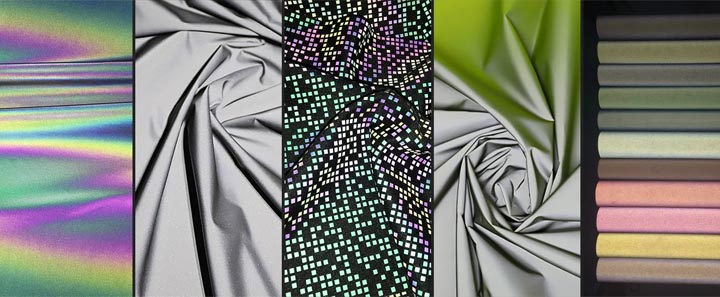 In the future, Chinastars will continue to increase R&D investments and develop more quality and trendy reflective products to meet various demands from each customer. May Chinastars light up your way in the darkness and keep you and all your loved ones safe.