Four Hot Sales Reflective Fabric
This year, we must say that reflective fabrics become much more popular compared with previous years. We have got lots of inquiries from the wholesaler or garment factories or end-users. What's more our sales volume increase much based on this market trend. The factory has attached great importance to this kind of market trend, we also developed some new reflective fabrics to meet our customers' various demands. Here are some hot sales reflective fabrics brief introduction :
1. Super soft 100% polyester reflective fabric:
This is the newest reflective fabric. We just developed weeks ago and the market response is very good. Because some medium or high-end customers said that our current soft reflective fabric is not soft enough. When we recommend our nylon soft reflective fabric to them, they said that the nylon's cost is too much high. That's why we developed this super-soft polyester reflective fabric. Now the standard color is grey and reflection can reach 250CPL, which is not very much high but will be enough for outdoor or fashion reflective jackets. Now the maximum width we can do is 140cm.
2. Stretchable rainbow reflective fabric: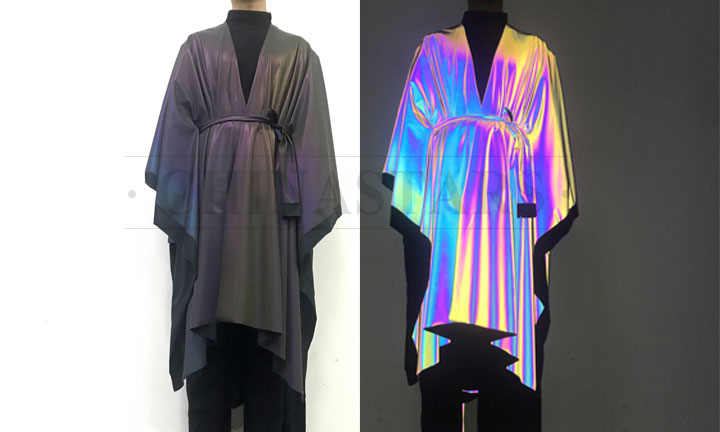 This is also one of the newest reflective fabrics. Before we only have 100% polyester backing or 65% polyester 35% cotton backing rainbow reflective fabric to offer. Now we have developed the stretchable backing which is a very hot sale. As you know, many outdoor or fashion designer wants to make jog pants or jacket, and many of them need the fabric to be a little or highly stretchable. As it will be comfortable for wearers. So more and more end customers want to choose clothing that is made of stretchable fabric. Now we can offer too.
3. Mesh cover reflective fabric for the shoe industry: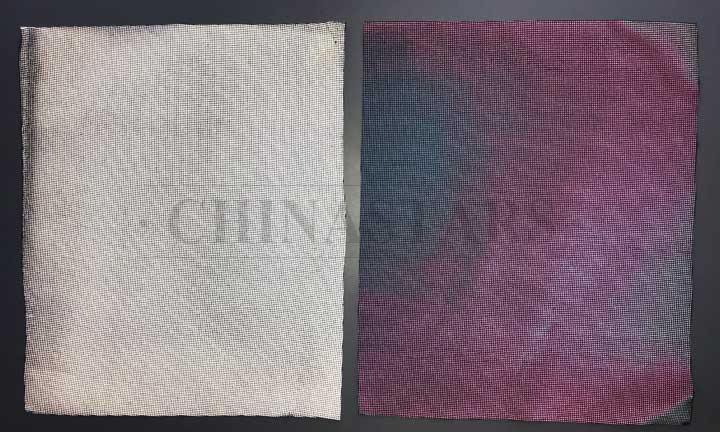 As we all know, reflective tapes or reflective fabrics are widely used in garments, caps, pants, backpacks, etc. But fewer customers want to use the reflective fabric on the shoes, as it is not abrasion-resisting and when it becomes dirty, it will be difficult to wash it. But after covering a mesh fabric with the reflective layer, then all problems are solved. We can do this kind of mesh fabric onto all kinds of sewn-on reflective fabric. What's more, we can do different pattern designs with mesh fabric.
4. Colored reflective fabric:
This is not a new product but become popular this year. Before we don't have many different colors to offer, most are yellow, orange, and black. But now we have more and more colors to offer such as pink, green, blue, navy blue, white, etc. Customers can choose the reflective fabric color according to their requirements.
We are always keeping a close eye on the latest market trend. Our goal is to become one of the largest manufacturers of all kinds of reflective materials globally. If you have any new reflective products want to develop or if you have any advice on us, welcome to contact us. We hope to share a splendid future with you!