Chinastars Reflective Edging
The traditional reflective piping is made of bias cutting reflective fabric and mesh fabric with cotton thread inside. It is widely used on the seams of clothing, bags and shoes etc. as reflective edging. Chinastars reflective piping is available with different widths and colors, to meet various customers' requirements.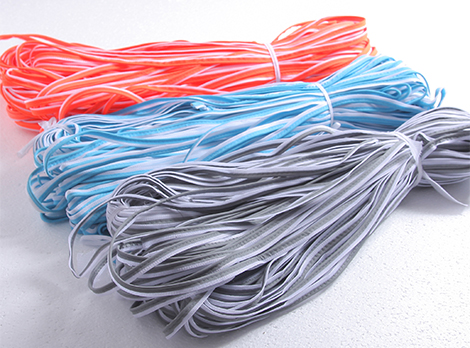 But recently, we can see more and more stretchable reflective fabrics are used as reflective edging on fashion clothing. Compared with reflective piping, stretchable reflective fabric is more fashionable and good looking.
Chinastars offers both high quality single-sided and double-sided stretchable reflective fabric. Our stretchable reflective fabric is certified by major international certifications such as EN ISO 20471:2013 and ANSI/ISEA 107:2015 etc. and is now quite popular among overseas customers.

At the same time, we also developed new types of reflective edgings using our segmented reflective heat transfer film and perforated reflective heat transfer film. Pls refer to below some photos for your reference.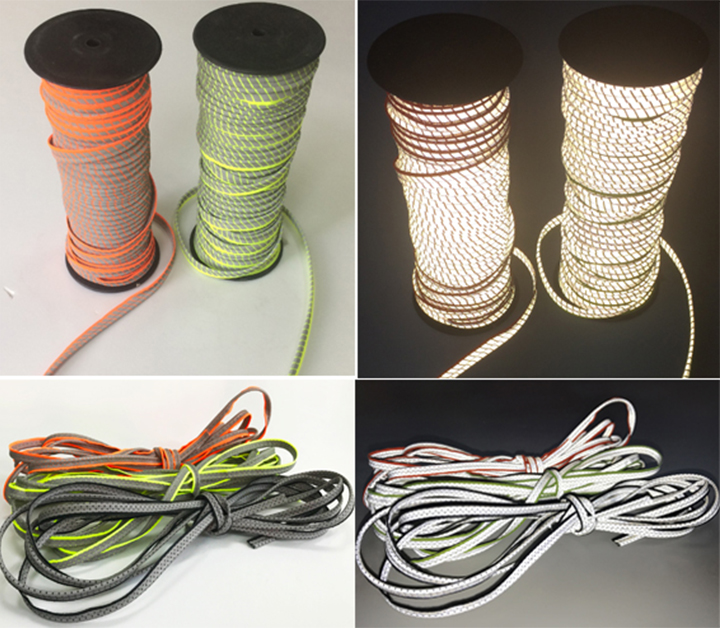 For more information on Chinastars reflective edging, pls feel free to contact us or send your inquiry to [email protected].