REFLECTIVE PROMOTION
Nighttime safety is always a concern for everyone. It is often difficult for pedestrians, cyclists or other road users to be spotted after the sun goes down. For those who don't like to put on a safety vest or pants while jogging or walking, reflective promotions can be an ideal option for you. And it is also a perfect choice for parents who want to ensure their children's visibility on the way to school and back home. These reflective dots can enhance your visibility at night or in low light conditions, and enable drivers or other vehicle operators to spot you easily and earlier.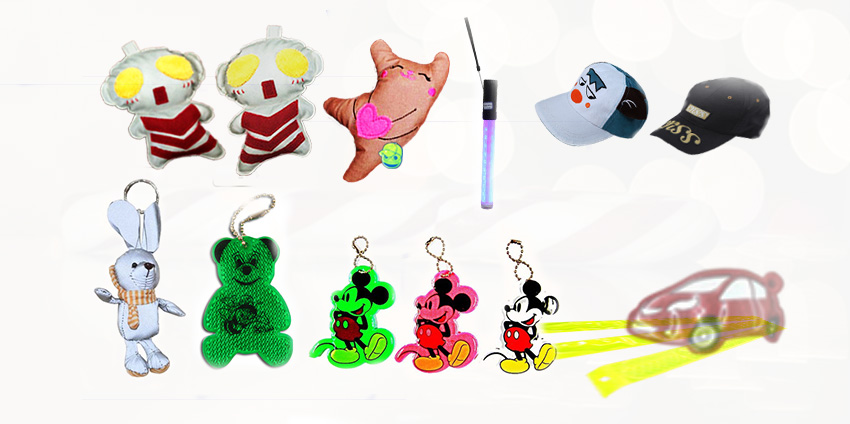 For companies or organizations, reflective promotions like reflective armbands, reflective key chain, reflective toys and reflective stickers can be ideal solution for awareness campaigns and business promotion. Our reflective promotions will make your business shine, while helping to promote safety. Everyone you give this small gift to will be safer while promoting your business! This is a win-win situation for everyone!
Our reflective promotions are certificated and made in accordance with safety standard CE EN 13356 for personal use. Customize your reflective promotions with your unique logo now, and let them shine with these reflective safety giveaways.