The Hot New Trends Of Reflective Fabric: What Is Recycled Reflective Fabric And Why Should We Use It?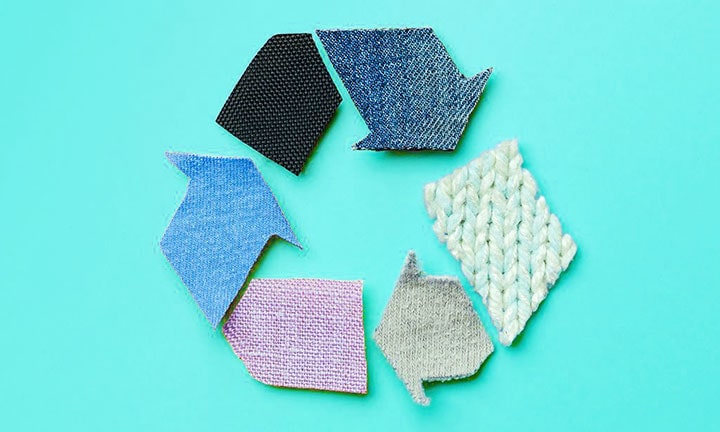 Have you noticed that in the past two years, some well-known brands have begun to launch recycled garment collections? Nowadays, more and more companies are jumping onto the sustainability bandwagon. Both consumers and manufacturers recognize the importance of recycled products. Recycled products have also become a need in the market.
The textile industry is no exception. Researches show that the textile industry is the most polluting in the world. Thus, many brands are starting to use RPET fabric①.
As a professional manufacturer of reflective material, CHINASTARS has always kept a close eye on market trends. After updating our technology, we have developed a new product - recycled reflective tape for clothing.
① RPET fabric is a type of textile material made from recycled plastic bottles. It is an eco-friendly alternative to traditional polyester fabric and can be recycled again and again, making it a sustainable option.
What is recycled reflective fabric?
The recycled reflective fabric is Eco-Friendly and made of 100% recycled polyester fabric backing. The backing fabric is certified by the Global Recycled Standard (GRS).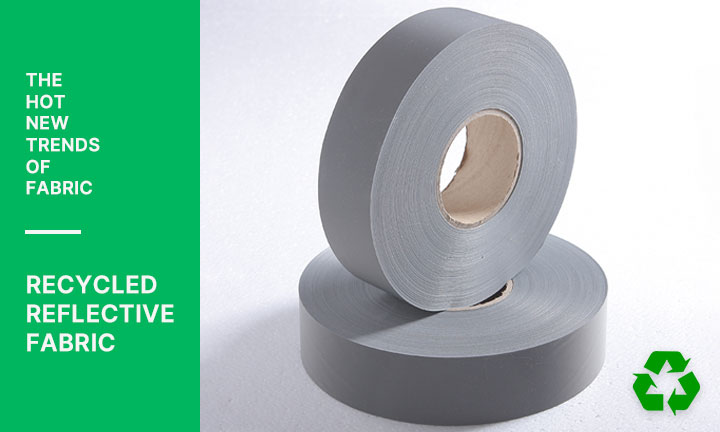 The daytime color of this fabric is grey, and when illuminated by light the reflected color is white. These high visibility stripes meet the requirements of EN 20471 and ANSI 107-2020 standards. By choosing reflective recycled fabric, you are assured of safety, visibility, and sustainability.
Product No.: CSR1303-2BZ
Daytime color: Grey
Backing fabric: 100% Recycled polyester fabric
Reflective coefficient: >330CPL
Home Wash Cycles:> 25
Width: 2.5cm, 5cm, up to 140cm (55'')
Why Should We Use recycled reflective fabric?
Some people may ask why they should choose the recycled reflective fabric. What are the benefits of recycled reflective fabric? Here are some tips for you:
1. Compared with traditional reflective fabric, recycled reflective fabric has excellent reflective performance and plays an important role in helping the textile industry shift to a more circular model.
The benefits of recycled reflective fabric:
Eco-friendly: requires less energy and reduces waste sent to landfills and incinerators.
Sustainable: This supports the circular economy and reduces the need for virgin materials.
High visibility: Improves the ability of others to see you in any situation by being used on clothing.
2. Recycled reflective fabric is a hot new trend on the market.
When designing casual wear and workwear, some companies have considered that the end product should be as recyclable as possible. By using recyclable materials, you can stand out from others and will have more chances.
Conclusion:
Recycling is important. By recycling, you can help to preserve resources such as water, minerals, energy, etc. Let's work together for the sustainable development of ecology.
You may want to know more about: