Silver Reflective tape 101 - Tips for Picking the Perfect Option for You
"Silver reflective tape plays a crucial role in enhancing visibility and safety in various situations. However, the market offers a diverse range of options to cater to specific needs. How do you choose the best silver reflective tape for your needs? In this guide, we'll delve into the intricacies of silver reflective tape, exploring different types, reflectivity levels, and additional details that can impact your decision-making process."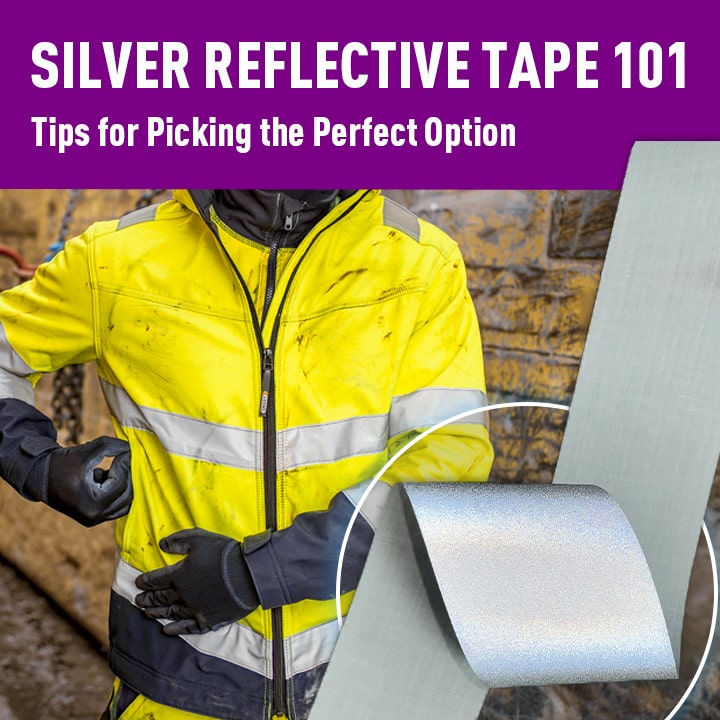 1. Explore Chinastars Silver Reflective tape:
Chinastars silver reflective fabric isn't one-size-fits-all. It comes in different backing fabrics—polyester, TC, stretch fabric, and cotton, etc. Each base fabric comes with its unique set of characteristics, catering to different preferences and requirements. Understanding the properties of these base materials ensures you select a tape that aligns with your specific application.
Polyester Reflective Tape: Soft and lightweight, ideal for comfortable applications.
TC Reflective Tape: Thicker backing compared to polyester, providing added durability.
Spandex Reflective Tape: Available in single-sided and double-sided elastic reflective options.
Flame Retardant Reflective Tape: Engineered for safety, offering flame resistance alongside visibility.
2. Reflectivity Variations:
Not all reflective tapes shine the same way. Chinastars silver reflective fabric also comes in different reflectivity levels to accommodate varying visibility needs. The economic option may fall short of meeting stringent visibility standards, making it suitable for less demanding environments. In contrast, high-quality reflective fabric and super-quality reflective fabric offer superior brightness and visibility, ensuring compliance with high standards such as EN20471, ANSI/ISEA 107, AS/NZS 1906, CSA-Z96, and more.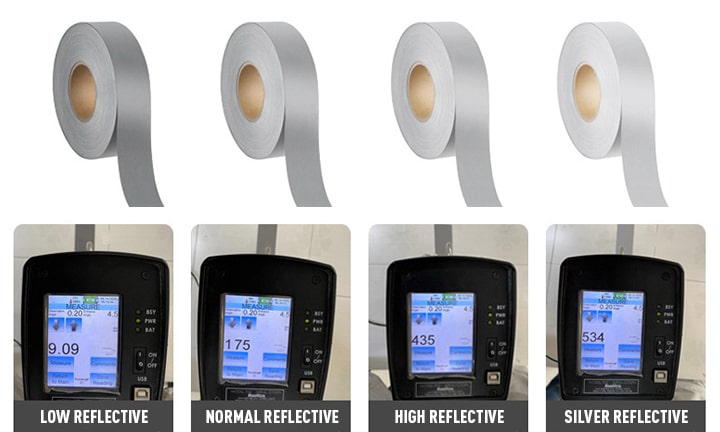 3. Consider Wash Durability:
In addition to the base fabric and reflectivity, it's crucial to consider the wash durability of the silver reflective tape. Different tapes have varying resistance to washing, and this factor is essential for applications that require frequent laundering. Understanding the fabric's ability to maintain reflectivity after multiple washes ensures a long-lasting and effective visibility solution.
Please inform us about the usage environment and your requirements regarding the washing frequency of the reflective fabric. We will recommend suitable products based on this information.
4. Standards Checklist:
Chinastars reflective tape meets industry standards and regulations. Whether you need to adhere to Oeko-tex 100, EN20471, ANSI 107, or other specific standards, it's essential to choose a tape that complies with the necessary regulations for your particular use case. This ensures not only optimal visibility but also adherence to safety standards in your industry.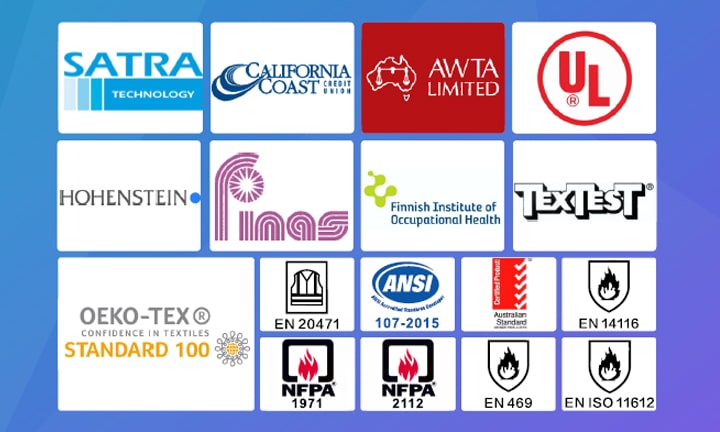 5. Customization Options:
Chinastars provides customization options for reflective tape, allowing you to tailor the reflective tape to your specific requirements. Whether you need a particular width, color, or additional features, exploring customization options ensures that the reflective tape aligns perfectly with your needs and application.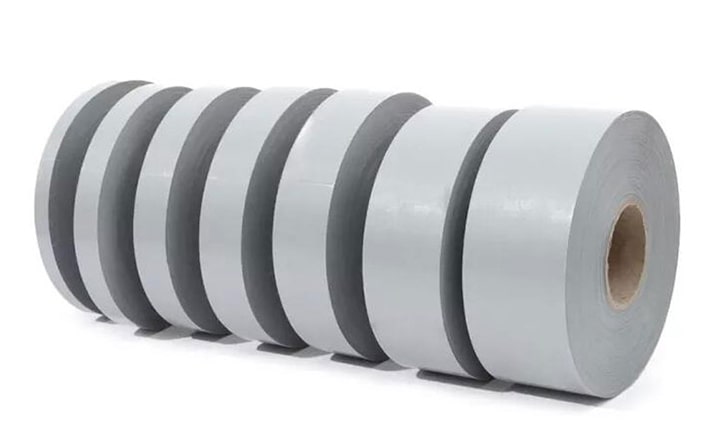 The fabric has a width of 140cm and can be cut into various specifications as per requirements.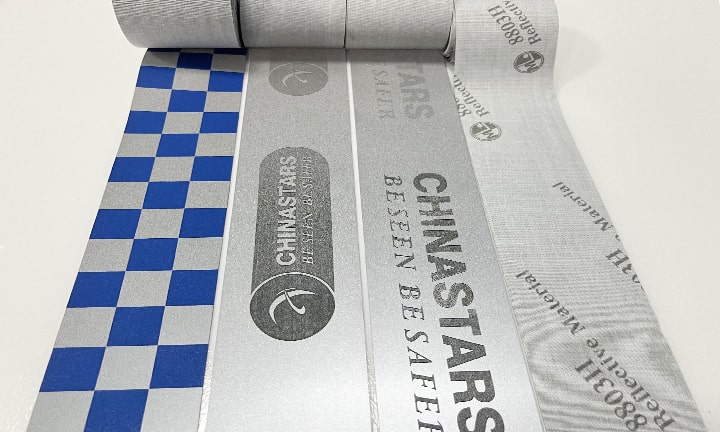 Laser printing and screen printing are both available.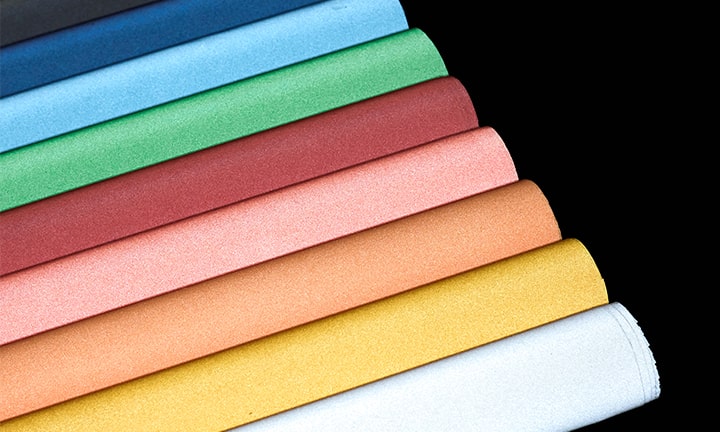 Colors can be customized according to Pantone color codes.
In conclusion, the selection of the appropriate silver reflective tape is a critical decision for enhancing visibility and safety across various applications. By exploring the diverse range of reflective fabrics offered by Chinastars, and considering factors such as base material, reflectivity variations, wash durability, adherence to industry standards, and customization options, you can make an informed choice that aligns perfectly with your specific needs.
Chinastars commitment to quality and safety standards ensures that their reflective tapes not only meet but exceed industry requirements. Whether you are navigating low-light environments or adhering to strict safety regulations, the versatility and customization options offered by Chinastars provide a solution tailored to your unique circumstances.
It is important to remember that the right reflective tape not only enhances visibility but also contributes to overall safety and compliance with industry standards. With Chinastars array of options, you can confidently choose a silver reflective tape that stands out in terms of performance, durability, and customization. Elevate your visibility, enhance safety, and make a lasting impact with Chinastars' silver reflective tape.