Reflective Heat Transfer Vinyl Instructions: The Step-By-Step Guide to Use Reflective Heat Transfer Vinyl
"In this article, we will show you how to use reflective heat transfer vinyl. We will cover everything you need to know about it, from choosing suitable reflective heat transfer tapes, setting appropriate temperature and pressure for different ironing equipment, applying reflective heat transfer tape onto clothing, etc. By the end of this guide, you will have a comprehensive understanding of iron on reflective vinyl."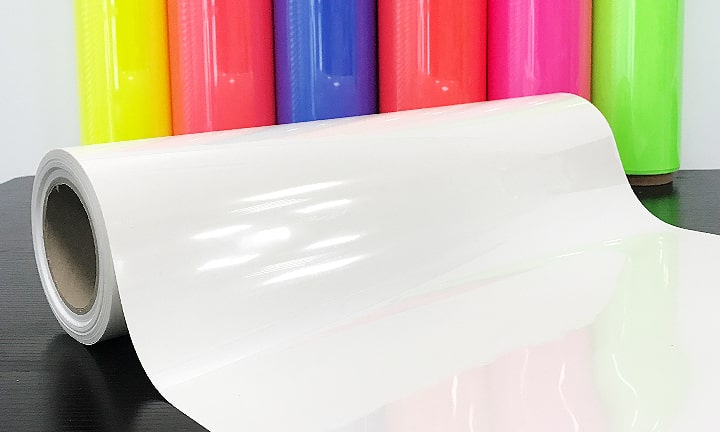 What is reflective heat transfer vinyl?
Reflective heat transfer vinyl also called reflective HTV, is composed of PET protective film liner, micro glass beads, and hot melt glue. The micro-glass beads will reflect light and become highly visible at night. You can purchase it by the roll or cut it into various logos, letters, and heat press them onto the T-shirts, jackets, bags, etc.
There is a wide variety of reflective heat transfer vinyl in the market. Before selecting reflective iron-on tape, you should know where you will use it.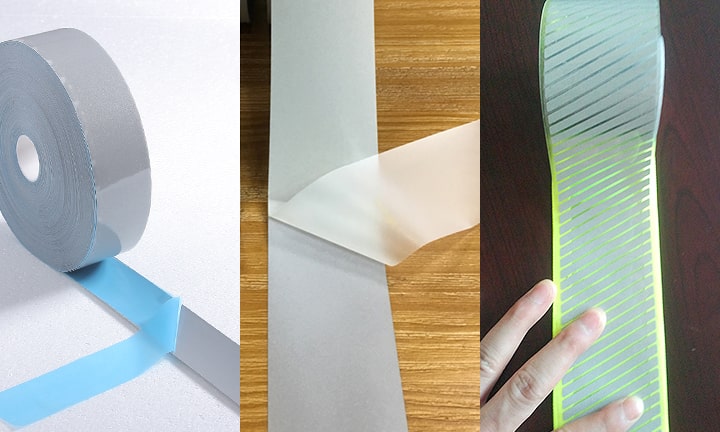 How to choose reflective heat transfer vinyl?
The reflective heat transfer vinyl can be applied to different base fabrics. You'd better choose the right heat transfer vinyl according to the different base fabrics.
Do you need reflective heat transfer tape, but aren't sure which type will best meet your needs? Look no further! Chinastars offers free samples of high quality reflective HTV for testing purposes.
Our experienced sales team will also guide you through the process and answer any questions. With our help, you can identify the best reflective HTV to meet your specific requirements. Don't hesitate to try one of our free samples today and see the difference for yourself!
How to use reflective heat transfer vinyl?
The steps for applying reflective heat transfer vinyl onto the fabric are as below: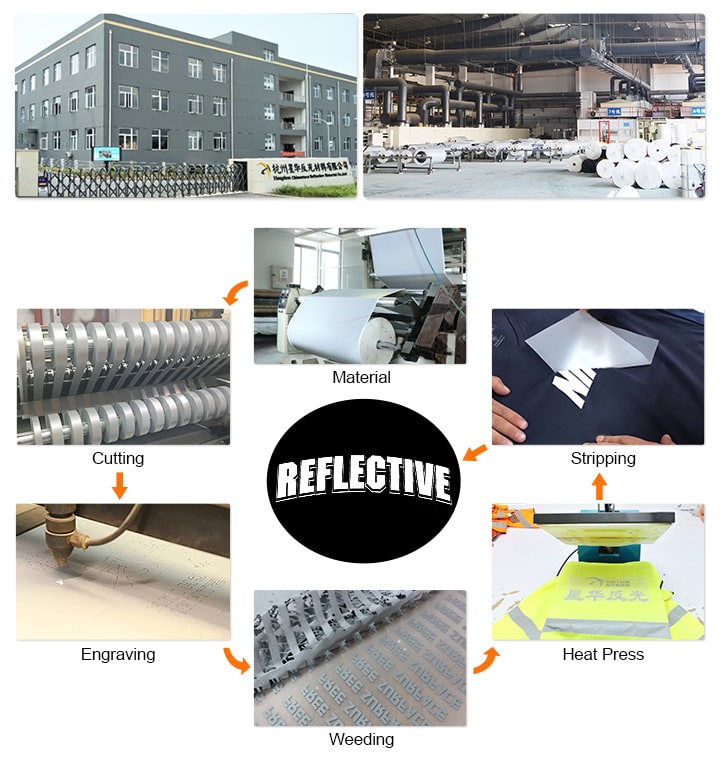 1. Cut the reflective heat transfer material into stripes, or cut into logos;
2. Then move the extra film you do not need;
3. Heating at the required temperature for several seconds at a suitable pressure. Be sure to apply the vinyl side down, pressed against the fabric;
4. Cool the material, then peel off the PET liner.
See the operation in below video:
What temperature and how long do you press reflective HTV?
The temperature, dwell time, and pressure required to vary greatly depending on the reflective HTV and ironing equipment.
Below is an example of using a heat press machine. Remember to test before mass production to get the best heat conditions, even for the same substrates and machines.
| Backing Fabric | Temperature | Dwell Time | Line Pressure |
| --- | --- | --- | --- |
| Non-stretchable fabric such as polyester taffeta | 140-160℃ | 8-20s | >0.5kg/cm² |
| Stretchable fabric such as spandex, birdeyes, elastic band, etc. | 150-170℃ | 10-20s | >0.5kg/cm² |
| Flame retardant fabric | 160-180℃ | 10-20s | >0.5kg/cm² |
| Water repellent fabric such as waterproof treated oxford | 100-160℃ | 12-60s | >0.5kg/cm² |
| Fabric requires industrial wash | 160-180℃ | 10-20s | >0.5kg/cm² |
Reflective HTV guide summary
We hope that this reflective heat transfer vinyl instruction has been an informative source of help in choosing the suitable reflective heat transfer vinyl and using it for your needs. We are also happy to provide free samples of Heat Transfer Reflective Vinyl for testing purposes.