Reflective Fabrics - Why They Have Become More and More Popular
Reflective fabrics are more popular than ever before, and it's easy to see why. They reflect light, which makes them ideal for many different situations and climates, like when you're cycling or jogging at night or even in the day if you're running in the rain. However, the reflective fabric isn't just useful in situations like these; they're also extremely useful as safety clothing because it can increase your visibility at night or when you're crossing the street!
What Are Reflective Materials?
Reflective materials are fabrics that reflect light. This means, that instead of letting light pass through them, they bounce it back at any given source. For example, reflective clothing is a great choice for road running. It lets you be seen by drivers and keeps you comfortable with its fabric construction and fit.
What Makes Reflective Materials Unique?
A major benefit to wearing reflective clothes or equipment is being safe during nighttime sports or activities. For example, reflective clothing is a great choice for road running. It lets you be seen by drivers and keeps you comfortable with its fabric construction and fit. While not all apparel made with these types of materials is visible in daylight, their value lies in their ability to become more noticeable when in low-light situations.
What Are The Benefits Of Using Reflective Fabric?
Reflective fabrics are used in a number of ways; whether they're being used as reflective clothing or reflective tape, these materials can be found almost anywhere you look. Not only are these materials beneficial for drivers on dark nights, but they are also important for bikers and pedestrians who may be active at night. Another benefit that many people don't realize is just how good these materials are for sportswear as well; by using these sorts of garments, athletes can do their best to keep themselves safe and visible during even darker situations such as early morning runs.
With proper precaution, athletes (and non-athletes) alike can ensure their own safety by buying any kind of reflector fabric that they need; regardless of where an individual might need help keeping themselves safe, there will likely be some sort of reflective material available to them.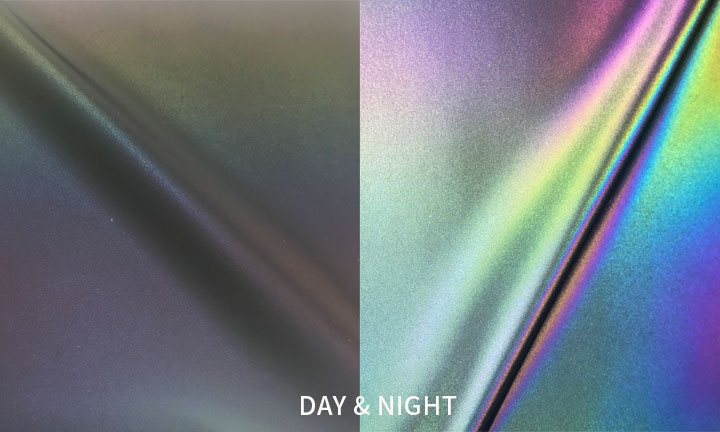 Iridescent rainbow reflective fabrics have become increasingly prevalent in a wide range of clothing items, and have gained particular popularity within the activewear industry. This innovative fabric is produced using advanced coating technology, enabling it to reflect and refract light in a remarkable multicolored display. For example, when illuminated by sources such as car headlights, the rainbow reflective fabric transforms into a stunning display of colors, making it a highly sought-after material for designers and manufacturers alike.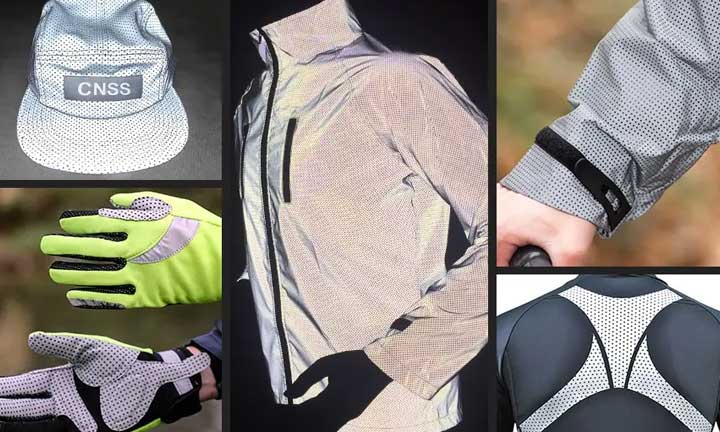 The main benefit of Perforated Reflective materials is that they can easily reflect a person's body heat at night they also provide safety by being highly visible to others.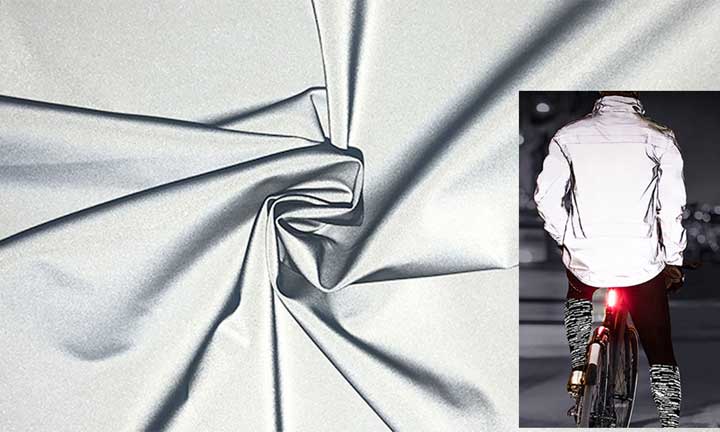 Silver reflective fabrics have different kinds of backing fabrics for choosing. Come in continuous strips or fabric, and maybe hand-cut, die-cut, slit, or guillotined and easily sewn on high visibility garments. Ultra-soft and silky smooth. Ideal for activewear, which enables designers to integrate safety, comfort, and fashion easily.
How Should I Care For My Fabric?
If you're in charge of caring for reflective fabrics, it's important to know what you can do to protect them. First, be sure to avoid scrubbing them with anything abrasive. You'll also want to make sure your laundry detergent doesn't contain bleach; it can compromise the reflective quality of your fabric. Finally, avoid putting these fabrics through dryer cycles when possible; over time, high heat can fade away reflective materials.