Reflective elements for pedestrians
Recently, there has been a lot of talk about the importance of wearing reflectors, especially in autumn and winter, when the darkness falls relatively early, after 3 pm, and road conditions can be difficult. All because even small reflective elements for pedestrians improve visibility on the road, and thus, can save health and life.
Everyone should wear blood reflectors. According to the Road Traffic Act, every person moving after dusk outside a built-up area is required to wear reflectors. The regulations provide for an exception - pedestrians may opt-out of glare provided that they will move on a road intended only for pedestrians or on the sidewalk.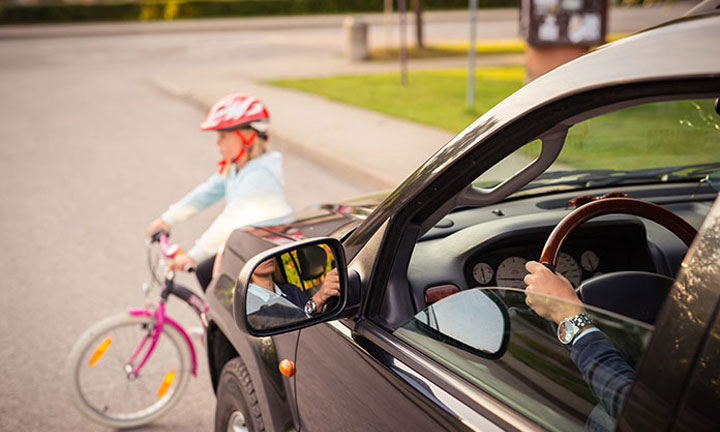 Reflectors for pedestrians - how to wear them to make them work?
The way the reflective elements are fitted is extremely important. The reflectors should be worn low so that they are in the field of operation of car lights. Also, they must be visible to both oncoming and front drivers. Therefore, a reflective vest works well as a reflective gadget, as it has a large reflective surface, thanks to which the person wearing it is visible to all drivers, regardless of the direction of travel.
What reflective elements should you choose?
The choice of flares is huge, so everyone has the chance to find the one that suits them the most, and wearing it will not cause discomfort. Currently, reflective clothing stickers are very popular, which can be attached to any part of the wardrobe. They are waterproof, so they are not damaged during washing. Reflective stickers on the jacket are the undisputed leader of reflective gadgets because of the durability and comfort of wearing.
A reflective pendant will also work well for pedestrians. It is small and light, so you can attach it to a backpack or purse permanently. A great alternative to keychains is self-clamping reflective armbands that will work not only on pedestrians but also on cyclists and runners.
Reflectors for children - safety for the youngest
Let's not forget to provide glare for your children. Even if the toddler travels mainly by car and rarely gets back home after school alone, he/she should be equipped with reflectors for children. These can be reflective backpack pendants, children's clothing stickers, or a traditional reflective vest for children. Let's explain to the child how important it is to wear reflectors and where they should be worn so that they are visible to drivers. We should teach children the habit of wearing reflectors before they even go to school - the sooner the better.