Rainbow reflective fabric
Rainbow reflective fabric is a type of fabric that is known for its unique ability to reflect light in a variety of colors, creating a rainbow-like effect. This type of fabric is becoming increasingly popular in the fashion and safety industries due to its striking appearance and high visibility.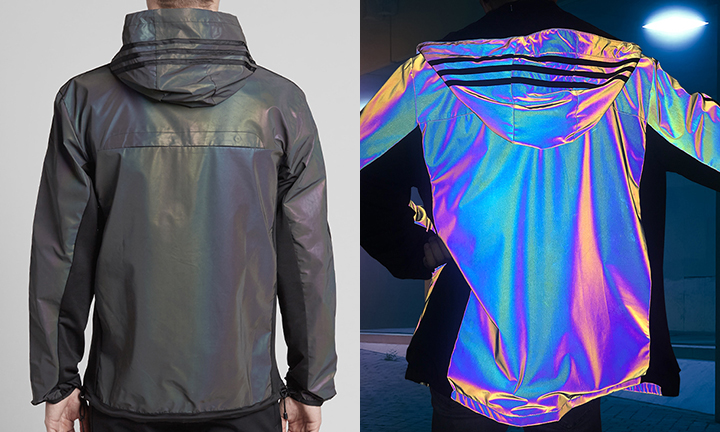 What is rainbow reflective fabric called?
Rainbow reflective fabric is also called iridescent reflective fabric, holographic reflective fabric, or neon reflective fabric. When illuminated by light sources such as a car headlight, the rainbow reflective fabric can reflect light and transform into a striking multi-color reflective effect.

| | |
| --- | --- |
| Daylight color: | Black |
| Reflected color: | Rainbow |
| Backing fabric: | Poly, TC, stretch fabric,etc |
| Width: | Up to 140cm |
| Certification: | Oeko-tex 100 |
What types of rainbow reflective fabrics do we have?
Chinastars reflective rainbow fabric uses special coating technology. Different thicknesses of the coating chemicals allow different rainbow visual effects.
What base fabrics are available for iridescent rainbow reflective fabrics?
Rainbow reflective fabrics can be customized to fit different applications. The base fabrics commonly used for iridescent reflective fabrics include polyester, TC, spandex fabric, and others.
Polyester rainbow reflective fabric is a popular choice because it is lightweight and comfortable to wear.
TC or polyester-cotton blend rainbow reflective fabric is another common choice because it is thicker and more durable.
Spandex rainbow reflective fabric is stretchy and ideal for making form-fitting clothing.
What is the application of rainbow reflective fabric?
Rainbow reflective fabrics have a wide range of applications, including making reflective clothing, backpacks, shoes, and other accessories.
Reflective clothing:
In the fashion industry, reflective clothing is becoming increasingly popular, with many designers incorporating iridescent reflective fabrics into their collections.
Accessories:
Rainbow reflective fabrics can be used to create accessories such as hairbands, hats, etc. Additionally, reflective backpacks and reflective shoes are also popular options for those looking to incorporate this unique material into their wardrobe.
Performance wear:
Rainbow reflective fabrics are often used in performance wear such as athletic wear and dance costumes to create a dramatic effect.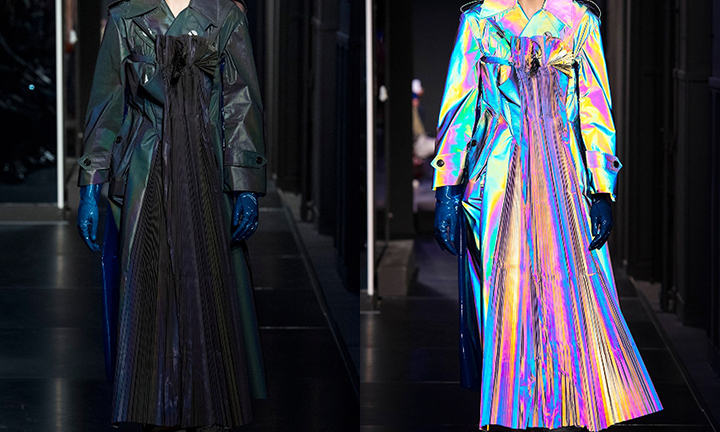 Where to buy rainbow reflective fabric?
Chinastars is a professional manufacturer that offers a wide range of reflective fabrics. They offer customizations to base fabrics, designs, and colors, making it easy for customers to create their desired products. Feel free to contact Chinastars for samples at [email protected]