Our selection of the best safety vests
Made compulsory by the Highway Code, the safety vest guarantees the visibility of its wearer on the road. Find our selection!
Not only compulsory, but the safety vest is also essential to be visible on the road or a construction site. Discover our tips for choosing your yellow vest.
The safety vest: essential signaling equipment
Indispensable in the event of an emergency stop such as on a construction site, the safety vest is essential signaling equipment. Allowing its wearer to be easily seen, the yellow vest is a guarantee of safety. To be compliant and effective, however, it must obey several rules.
How to choose your safety vest?
To choose your yellow vest, you must first ensure its compliance. It must indeed comply with the ISO 20471 standard. Visible on the safety vest label, this symbol certifies that it has been tested by the law in force. When buying a yellow vest, it is also important to opt for fluorescent equipment that has at least 2 reflective strips. These two characteristics are essential for visibility.
The mandatory yellow vest can also be chosen based on its practical characteristics. Choose models that offer several sizes for more comfort. This equipment can also be equipped with pockets or a lining, even for inexpensive yellow vests. And to be fully equipped, do not hesitate to buy a yellow vest and a safety triangle at the same time. Finally, keep in mind that the safety vest can also be orange, without losing its effectiveness.
1. orange safety vest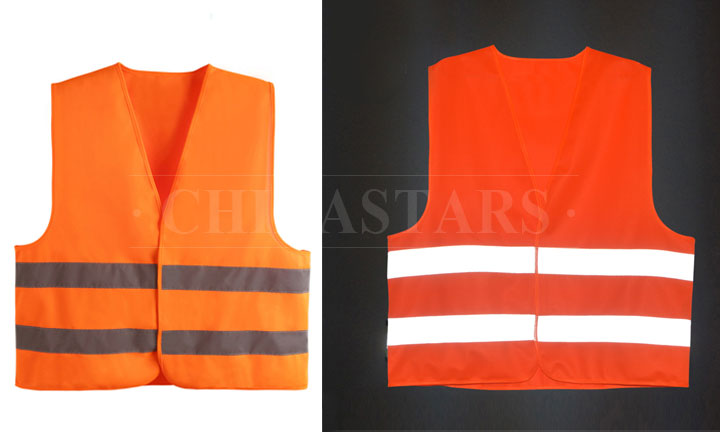 Offered in a standard size, this inexpensive safety vest offers optimal visibility thanks to its reflective bands and its orange color visible from afar. It is also practical with its hook-and-loop closure and its crease-resistant and washable coating.
2. Classic Yellow Vest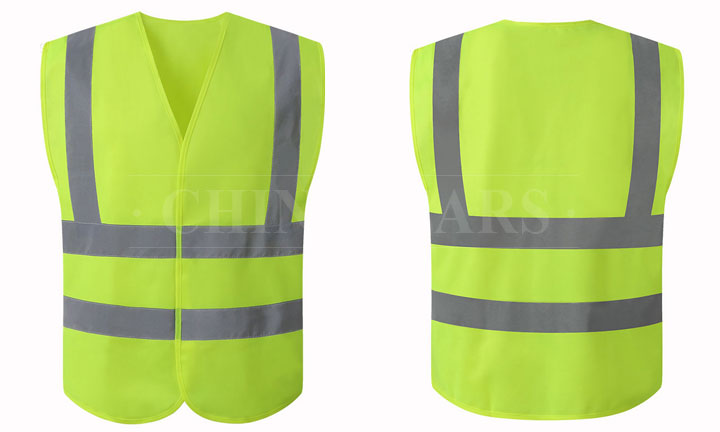 Made of polyester, this inexpensive yellow vest is water-resistant and has a Velcro closure. Equipped with four reflective bands, it offers optimal visibility and is available in several sizes for more comfort.
3. yellow vest with pockets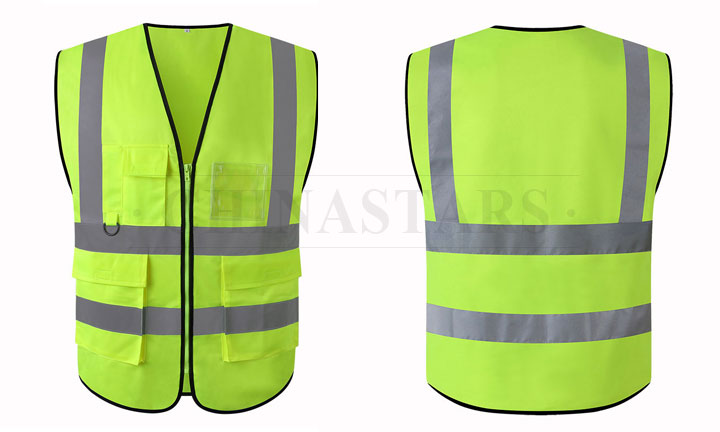 In addition to being available in many sizes, this yellow car and construction vest has 5 pockets with Velcro closure. Made of high visibility polyester, it is reflective, washable, and breathable. With its 4 reflective strips, it offers optimum safety for many applications.
Usable in the event of an emergency stop or on a construction site, the yellow vest must above all ensure your visibility. But nothing prevents you from opting for additional functions, like pockets or personalization.