How will reflective vest help in rescuing
Reflective vests always play an important role in rescuing, since rescue reflective safety vests can increase visibility of safety or security officials both day and night. In the day, the sun's ultraviolet rays can react with fluorescent colors to increase Reflective vest's visibility whose effect is stronger than normal clothes under poor light conditions. At night, only a beam of light can bounce off the reflective tapes to increase the night time visibility. Reflective tape on the vest can be you strong protector when you are in danger, and cannot be saved by your own in an emergency.
Recently a disaster happened in Chongqin, China. The New York Times reported the accident according to a report by Xinhua, the state news agency. "On Jun 1st, 2015, hundreds of Chinese people missing after Chinese Cruise ship sank in Yangtze River. Most of the 458 people aboard a chartered cruise ship in China were still missing on Tuesday morning, more than a dozen hours after the vessel sank during a torrential rainstorm along the central Yangtze River. Just 13 people had been rescued, local news media reported, making this perhaps the worst passenger maritime disaster in East Asia since the sinking of the South Korean ferry Sewol last year. The water where the boat sank is about 50 feet deep. Rescuers could hear the sounds of people trapped inside.
Although all the officials wore rescue reflective safety vests in this rescue, the passengers in the cruise ship did not have them or not enough. It is a disaster to lose a life because rescuers cannot find people sunk! Please remember that the rescue reflective safety vest can increase the possibility to find people who are dying. I strongly suggest that governors should prepare enough rescue safety vest with good quality reflective tape in ships, airplanes, areas with frequently earthquake, etc. to avoid this kind of tragedies happening again.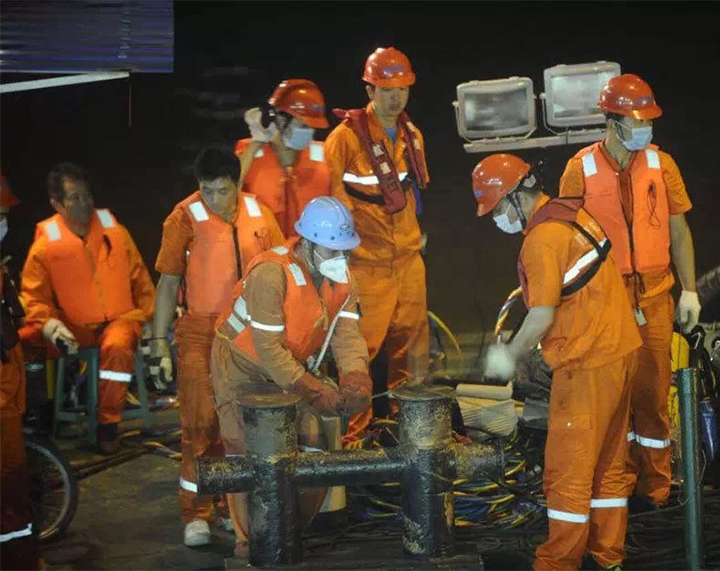 Rescuer in reflective vest