HOW TO REPLACE A CAR WHEEL
Because of a puncture or to fit winter tires, it is essential to know how to change a car wheel. Indeed, this avoids a lot of hassle and a waste of time waiting for help on the side of the road. Here's how to change a car wheel the right way.
The replacement of a wheel car requires the use of certain tools. Here are the materials required for this operation:
A jack.
An appropriate key.
A spare wheel.
An anti-theft nut socket. The rims of modern vehicles are generally attached to the hub using specific nuts to prevent theft. In this case, it will then be necessary to have the adapter which allows the use of an ordinary wrench on the wheel nuts.
A yellow safety vest.
A warning triangle.
How to change a car wheel?
Before starting to change a car wheel, it is recommended to turn on the hazard warning lights. Then, you will have to place the warning triangle about 30 meters upstream and do not forget to put on a reflective safety vest.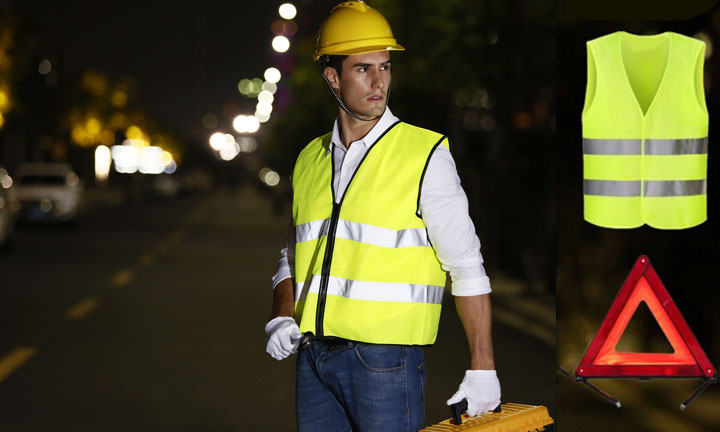 Here are the steps to follow to change a car wheel:
1. Place the car on a flat surface. It is strongly recommended not to change the wheel of a car on a slope or soft ground, at the risk of seeing the jack sinking into the ground.
2. Apply the handbrake and engage a gear. In the case of an automatic gearbox, use the "park" position.
3. Remove the cover.
4. Unscrew the wheel bolts with the wrench or the loosening cross without removing them completely and by turning them counterclockwise.
5. Position the jack below the "jack point" which is located near the wheel to be replaced. Make sure that the jack is straight.
6. Raise the vehicle by operating the jack until the wheel is no longer in contact with the ground. In the case of a punctured tire, it will be necessary to consider that the spare tire will be larger. Thus, it will be necessary to lift the vehicle a little higher.
7. Remove the bolts when the wheel is up.
8. Dislodge the wheel from its location. If it gets stuck, just tap on it to loosen the rim.
9. Install the wheel under the vehicle in case the jack becomes loose.
10. Fit the spare wheel to the axle.
11. Tighten the bolts by hand until they lock.
12. Lower the car using the jack so that the wheel is in contact with the ground.
13. Tighten the bolts with the wrench or the cross.
14. Replace the hub cap.
15. Store the punctured wheel in the boot, not forgetting the equipment used.
It is always useful to have at least one spare tire, a jack, and a release wrench in the trunk of your car.