In most cases, when choosing a child's wardrobe, we follow the fashion and practicality of the clothes, forgetting their important function. The clothes in which our child walks on the street make it visible (or not) to drivers. The policeman showed two photos that differ in one key detail.
In one photo there is a child in a reflective vest. You can see them against the background of a large tree. In the second, the child is in the same place but is wearing only a jacket. The toddler is almost invisible.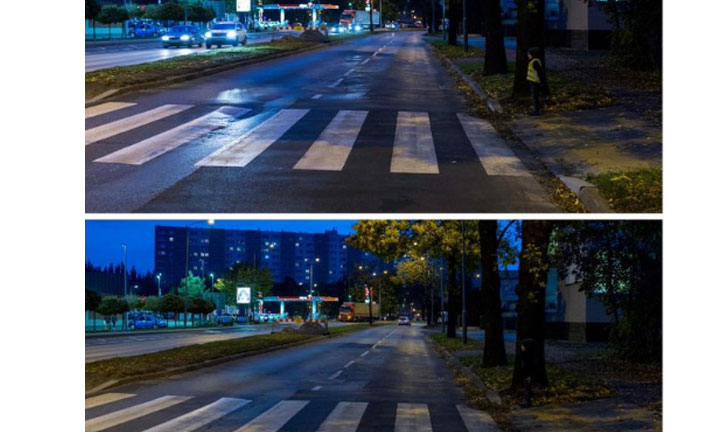 The photos were taken from the position of the driver of an oncoming car. Only thanks to the vest the driver has a chance to break and be alert. The vest turns out to be one of the ways to keep your baby safe.
Children's safety vests can greatly improve kids' road safety. Enhanced visibility allows them to be seen far away by drivers to prevent potential accidents. For any kid cycling on the road, a high visibility vest is a really good idea. They should come with loads of reflective taping, be easy to get on and off, and fit over a bulky jacket and other clothing that a child might want to wear for comfort in cold conditions.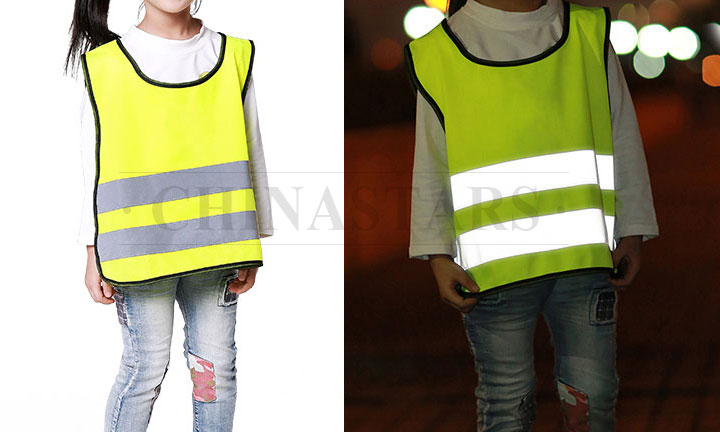 This high visibility vest from CHINASTARS with 2" wide horizontal silver reflective tapes on both Front and Back. There are also hook and loop closures with elastic bands provided on the sides of the vest in order to partly adjust the size for children and help kids to put on and take off the vest more easily.
What we can do as parents are to keep our children safe. A reflective vest makes a huge difference.