Police wear reflective vest to make them easy to be found for help
On 17th August, 2017, a car rushed into the crowd and injured several people in Cambrils, Barcelona. Everyone was praying it was a road accident at first. But Police in safety vest say the incident is being treated as a terrorist attack.
Several hours later, a second attack took place in Cambrils again. In the second attack, a gang wearing suicide belts rammed civilians with a car before being shot dead by police. Seven people, including a police officer, were injured in the attack. Four of the attackers were shot dead at the scene and a fifth died later of his injuries. Of the six civilians caught up in the Cambrils attack, two were said to be in a serious condition, one critical.
The CIA warned the Catalan authorities two months ago that Barcelona and specifically its Ramblas boulevard were a target for jihadists. The city was an obvious target following attacks in other major European cities such as Paris, London and Berlin, the US intelligence agency said. Meanwhile at the end of July a twitter account associated with the so-called Islamic State group (IS), which has claimed it was behind the Barcelona attack, said an attack in Spain was imminent, the newspaper reported.
The police in the scene are all wearing bulletproof vest to protect themselves. Later they were wearing reflective vest to make them easy to be found for help.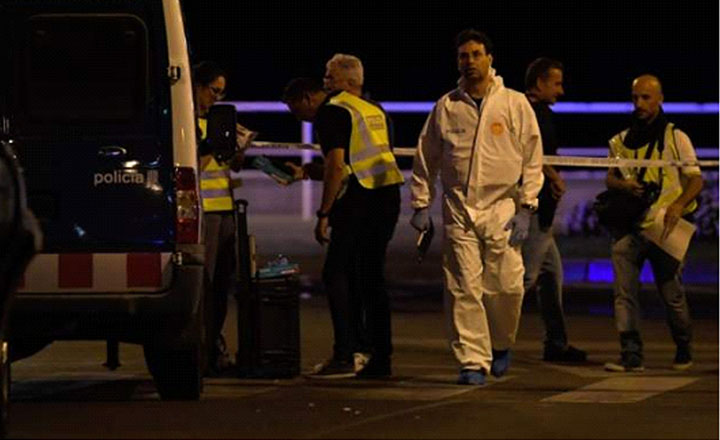 LATEST NEWS >>