Peace School Road: large-scale public welfare activities
At the time of the arrival of the fifth national traffic safety day Zhengzhou traffic police detachment, Zhengzhou City Road Traffic Safety Association, Zhengzhou TV station and other units jointly organized the "Peace School Road" large-scale public welfare activities into Zhengzhou No 1 primary school.
Yesterday morning, a special traffic safety class is being carried out at amphitheater in No 5 primary school. Watching the "Green School Road" public service announcements, broadcasting traffic safety micro film, showing little traffic police traffic control signs, and teaching the pupils how to obey the traffic regulations to ensure their safety. Even more to make the children happy is that a special gift, each grade three students have received a special safety vest.
According to Zhengzhou Traffic Police Brigade deputy commander introduced, this kind of reflective vest is designed for primary school students, which is similar to the reflective vest of traffic police equipment. It consists of a reflective material composed of eye-catching colors, whether during the day or night or in the light irradiation, it can form a strong contrast with the surrounding environment to make its warning, but the size and decoration are more consistent with the children's aesthetic, wearing that reflective vest is safe and beautiful.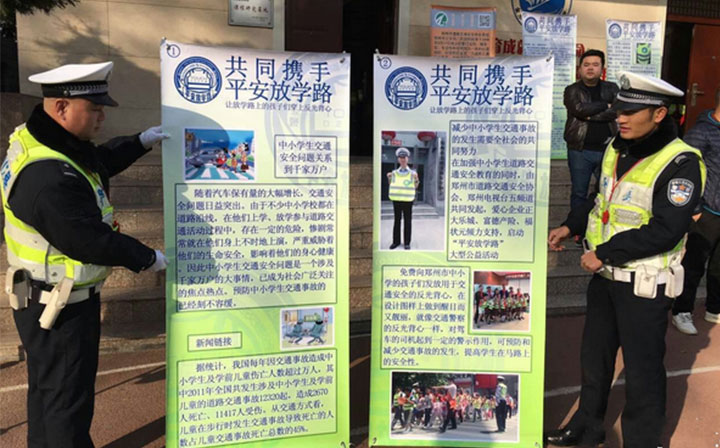 LATEST NEWS >>