Wear the Reflective Vest in Right Way
Recently, Xi'an sanitation workers became hot topic in Weibo (one of the Chinese social APPs). The reason is that the sanitation workers' reflective vest has been printed on the eye-catching civilized slogans. This novel practice has aroused a large number of praise. However, our professional person has proposed that printed the slogan on the reflective material will greatly weakened the safety and function of the reflective performance.
Reflective vests are made of high-visibility reflective material. It can make outdoor workers in the night or special weather conditions operate smoothly, thereby reducing unnecessary casualties, especially in traffic engineering playing a special role in security. Reflective vests are widely used in the construction, maintenance, utility, emergency responders, airport ramp personnel and other workers are routinely exposed to the hazardous of low visibility.
In ANSI/ISEA 107-2010 specification, there are several requirements on the minimum areas of reflective material.
Printed the slogan, the background (fluorescent material) area will be reduced, which results the reflective area and reflection will be reduced. So we suggest that please provide the right safety vest to our outdoor workers who are routinely exposed to the hazardous of low visibility. Let the right safety vest protect them well!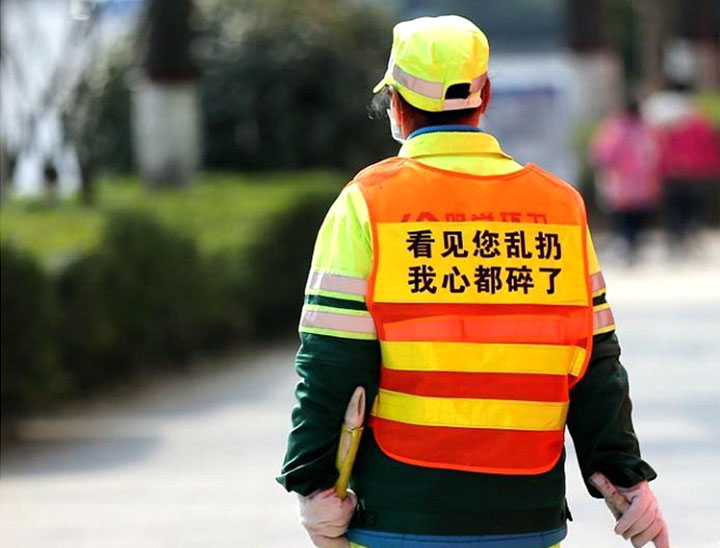 LATEST NEWS >>