Protect yourselves first
Recently, an ordinary picture about two civilian polices doing snow cleaning on the street was very hot in the internet, many well-known domestic and foreign news website micro-blog official were all forwarding. This photo was not hot by the photo itself, but a deterrent and persuasive word by the director of this county public security bureau. In this picture, the two polices were doing snow cleaning in the centre of the street without wearing any reflective vests and shoulder lamps. After the director saw this picture, he was very angry and said that: "To protect yourselves first and then carry out your own mission." After this simple words reached in the internet, all the net friends thumbs up.
In the picture, two men dressed in police uniforms carrying a huge blocks of snow with bare hands in the middle of the road. At that time, it was snowing heavily and two polices were not wearing any cold protective equipment or safety vest. In fact this is a picture full of positive energy, but because of the director's words, everyone transfer their attention to the actual operation of the security. Indeed, in such a heavy snow day, without any protective measures and eye-catching signs, it is very dangerous to do snow cleaning in the middle of the road.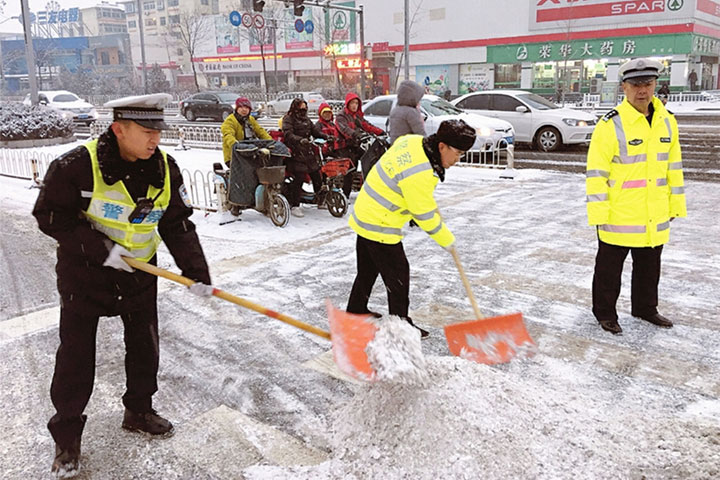 LATEST NEWS >>