Earthquake Relief Work
Yesterday, the Indonesian island of Sumatra has happened 6.5 magnitude earthquake. The army chief of Aceh Province Indonesia said that this Indonesian earthquake has killed at least 20 people. At present, the local police in safety vest and the masses have been expanding the rescue work on the scene.
Indonesian authorities said that the earthquake also caused the local building collapsed in Indonesia, and dozens of people were trapped in the rubble. A large number of Indonesian rescue workers wearing safety warning clothes and reflective vests on the rubble to rescue work. Earlier, at least 30 of the injured are receiving treatment in hospitals, most of them were injured and fracture due to the collapse of the building. Indonesia's disaster management department confirmed that the earthquake caused a number of buildings collapsed, including at least 10 shops, 4 residential buildings and a mosque. In addition, the earthquake also caused damage to a large number of local poles, causing great damage to the local power system.
According to the USGS website news, the earthquake occurred in the 92.3 kilometers southeast of capital Banda Aceh, the focal depth of 8.2 kilometers.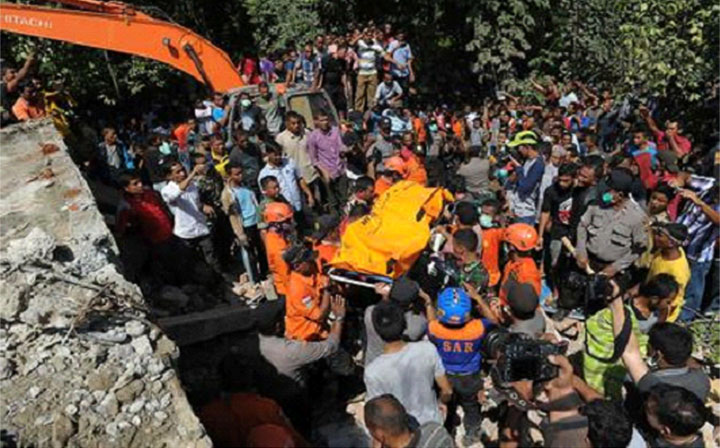 LATEST NEWS >>