Winter running guide
It is more challenging to get shorter daylight hours than the cold weather in winter. Most runners will run in the dark in the morning or at night——at that time, they will share the road with cars and trucks. In order to ensure the safety of the road in the dark, especially in the light of dawn and dusk, you must make sure that it is easy for the driver to find you. A few years ago, a reflective sportswear, safety vest or jacket seems to be enough. But in fact, the more the better.
Now, you can choose a variety of headlights and LED lights to improve the visibility of you on the road. Those devices are especially effective in the arms, legs and shoes, because the driver will be very easy to notice a moving, flashing light source. Even a reflective tape or other reflective accessories also can enhance your visibility with effect.
As shown in the figure, you can wear the headlights, arm lamp and shoes with lamp hanging on. At the same time wearing a reflective sportswear (jacket, reflective vest, or affixed to the reflective band) and wear anti UV sunglasses.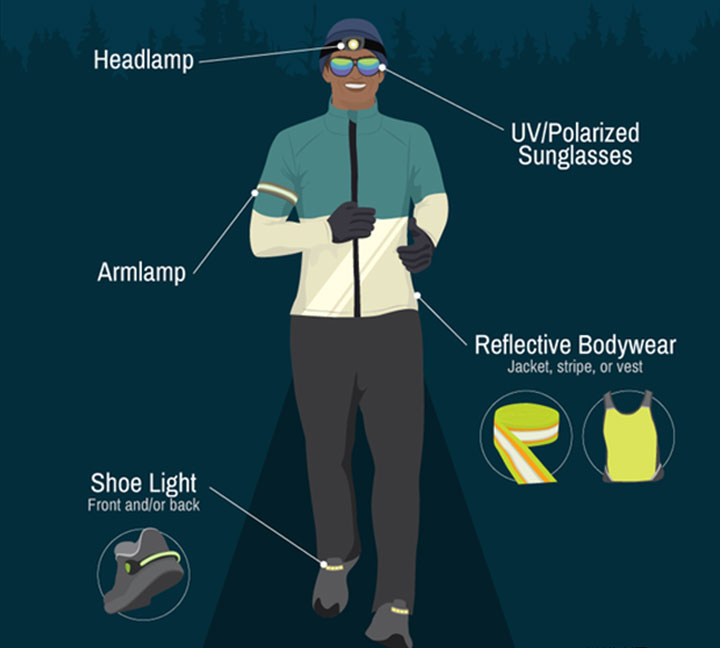 LATEST NEWS >>