Market Trend Alert-Perforated FR reflective tape
On the newly ended A+A exhibition, many big brands of firefighting suits have changed the flame retardant reflective tape to more breathable perforated ones. The increasing Inquiries on perforated FR reflective tape verifies the new market trend.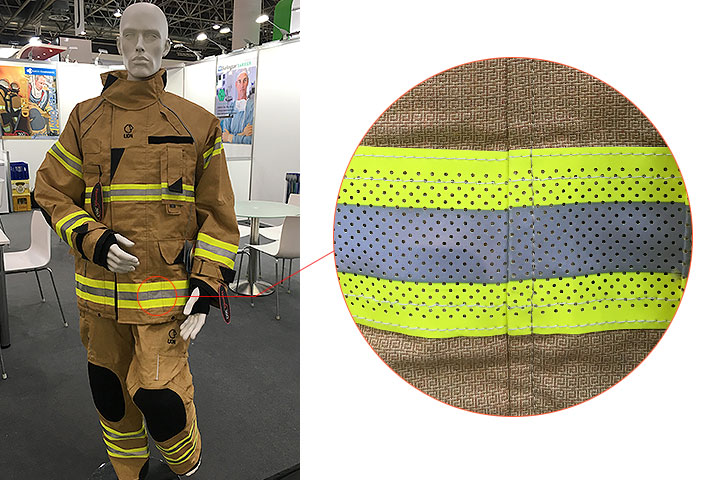 What's the advantages of perforated reflective tape compared with the traditional ones? Why the traditional ones have to be changed? One of our clients explains to us as below:
" Studies show that most of the firefighters have the same scars on their body, which are in exact position and same shape as the tapes. Why? It explains that the impermeable sweat caused by traditional reflective tape soon becomes superheated steam in the fire and firefighters easily get burned by it. "
This has been the top reason for firefighters to get injured in the fire, and the new breathable perforated FR reflective tape solved it perfectly.
Chinastars FR reflective tape is certified by UL to meet the standard of NFPA 2112, NFPA 1971, ANSI/ISEA 107, and CSA Z96, and by SATRA to meet the standard of EN ISO 20471, EN 469, ISO 14116 and ISO 11612.


We offers two solutions, perforated FR reflective tape with or without sewing path. The latter one is more economical.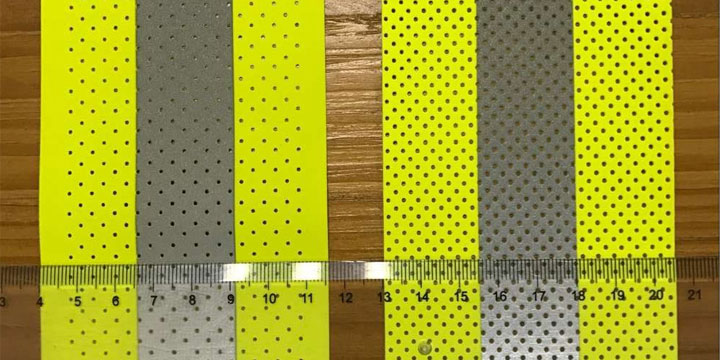 The width of the sewing path, the diameter of holes and spacing among the holes can be customized according to requirements.
Welcome to contact us at info@chinastars.com.cn for more details.
LATEST NEWS >>