A reflective raincoat in winter is a good choice
This morning, the residents of Hangzhou who gets up early to go out have experienced the clammy cooling. The city streets, windy with rainy, passers-by are walking hurriedly and all are wrapped in thick winter clothes.
According to the Hangzhou Meteorological Observatory predicted, from Nov 23 to 27 the average temperature in Hangzhou id below 10℃, it means Hangzhou has reached the standard of winter.
This cooling is accompanied by a large wind and rain snow, which makes the people out of the surprise. Overnight, people go out and do not know how to dress. Especially for those people who ride a bicycle or electric vehicle to work. So a windproof, waterproof and warm reflective raincoat is the best choice for getting out. The BMW family (the group who go to work by bus first, then take the metro, then walk to reach the destination), the reflective raincoat is warm and safe for them.
In addition, the days are shorter and the nights are longer in the winter, and the sky is getting dark earlier and earlier. On the road, wear clothing with reflective material, it can let the driver more clearly see the passers-by, to ensure their own safety.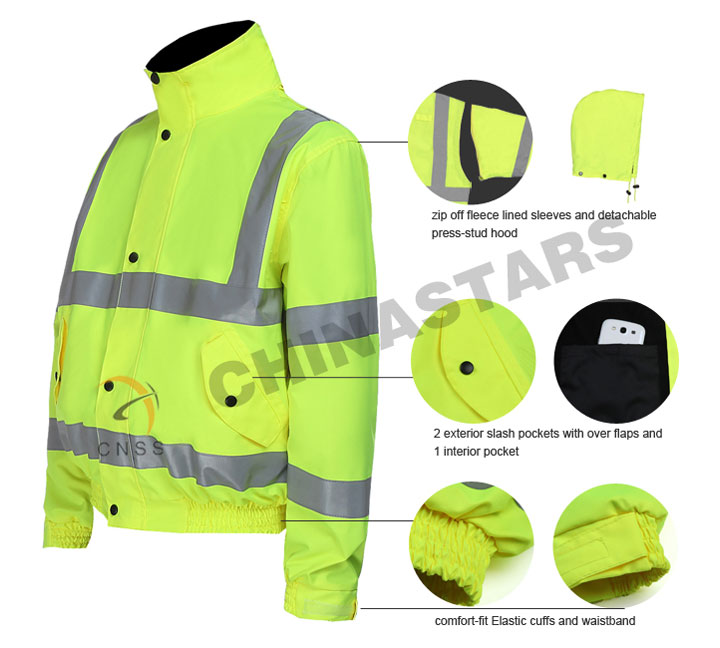 LATEST NEWS >>